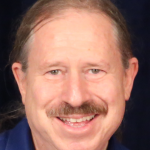 We've all heard the exhortation, "Order in the court!", hollered by various justices.  I guess they have to do that to keep chaos at bay.
But I think it is time for a much more important phrase to be heard in loud ringing tones in the courts:
"Honesty in the Court!"
The recent Supreme Court decision to allow corporations to contribute without limit directly to political campaigns, is perhaps the second most serious blow to democracy struck by the court in the entire history of the United States of America.
I think the absolute worst blow, and also, coincidentally the very worst decision ever was the one made by the Supreme Court in 1886.  Actually, this was not even a real Supreme Court decision.  Rather, the court clerk's inaccurate notes led to the belief that the court had decided that in favor of "Corporate Personhood" in the case of Santa Clara County v. Southern Pacific Railroad.  (See the link at the bottom of this blog post if you want the details of this horrible mistake that has lead the U.S. democracy downhill ever since 1886.)
This terrible error was then used as precident from then on, and has strangely enough never been corrected!
As I noted above, this last week's decision in a 5 to 4 vote, affirming that it would be an infringement of their "personal rights" to limit the campaign contributions by corporations is one of many logical extensions of the original 1886 error and the precedent that arose from that error.
I cannot conceive of how any "justice", who maintains that they are opposed to judicial activism, could possibly have decided to increase the "personhood-based rights" of corporations.  All of the current justices have adamently insisted that they are opposed to judicial activism during their confirmation hearings.  But how else to interpret this horrendous decision?   Unless, that is, the justices who voted in favor of this decision are in fact working for the corporations, despite their protests to the contrary.
Free market be damned!
To hell with judicial independence!
So I call for "Honesty In The Court".  Let's clarify who the "justices" are working for.  Clearly not the blind lady outside the building, holding up the scale!
Scroll down to see who they must be working for.
.
.
.
.
.
Keep scrolling!
.
.
.
.
.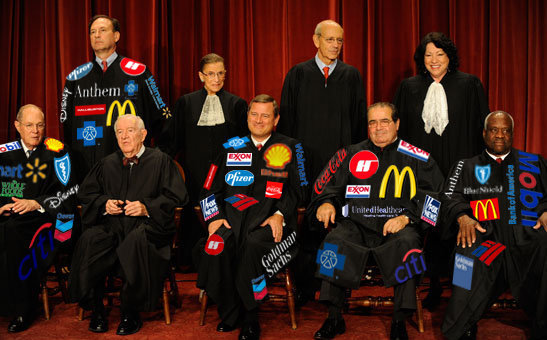 This is good for a laugh, and I highly recommend that you laugh as much as you can.  Better that than weep!
When you are done with the laughter, let me know what you think of the idea of a serious movement to impeach the 5 "justices" who voted for this treasonous decision.  If we care at all about saving our democracy, then I think that is something to seriously consider.
I really want to here from you on this one.  I promise to post any and all comments, made in good faith, whether I agree with them or not.
To your health!  And to our country's health!
Jeff Bell
P.S.  Here is the link to the sad story of the judicial error that has slowly poisoned our democracy since 1886:
http://www.reclaimdemocracy.org/personhood/santa_clara_vs_southern_pacific.html