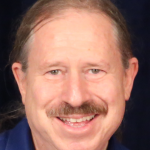 A number of people have called or e-mailed today to tell me where they are and ask if they were already being exposed?
Obviously this is a question whose answer changes over time.  An area that may have been safe a few hours ago may not be now.
To enable you to check for yourself if you are in the United States of America, I want to share this site with you:
It is free, and it is updated every 60 seconds.  Furthermore, new monitoring stations are being added very quickly.   So it will only become more accurate as time goes on.
Please see my other recent posts for some practical measures you can take to protect yourself.
To your health and safety!
Jeff Bell