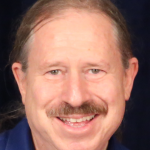 A few months ago I was standing in front of the mirror, brushing my teeth when I noticed that my hair was about 60% gray.  I'd been sneaking up on 60 so I was not surprised at the gray in my hair.  The gray did not bother me as I have never paid much attention to such things.  They have always seemed superficial to me.
About the same time I joined a self-funded, grass-roots health study, organized to observe the results of using Organic Sulfur as a supplement.  The "Cellualr Matrix Study" is based on the fact that our industrial agriculture system has very significantly depleted our soil.  As a result most of our agricultural products are deficient in the natural sulfur that they would otherwise have.   This sulfur is an essential f0r life.
The sulfur was an abundant and bio-available component of the soil before the advent of chemical fertilizers and other non-organic agricultural methods.  The produce grown on the "pre-industrial" soil was therefore abundant in bio-available sulfur.  So was the meat raised by grazing on the grasses that grew on this sulfur-rich pre-industrial soil.
Sulfur is a requirement for most of the critical chemical functions that our bodies perform.  Everything from new cell growth to cellular metabolic functions to detoxification by the liver requires adequate sulfur to be performed properly.  When the amount of sulfur available to the body is too low, all of these functions and more, suffer.  The impacts on health are often profound.
I joined the "Cellular Matrix Study" organic sulfur study primarily to find out what affects it would have on my own health.  And I am always interested in doing what I can to further the study of what many call "natural health".  Natural Health is based on the use of natural nutritional supplements and the like.  It includes improving our nutritional habits and health behaviors.  This is in contrast to allopathic medicine, which primarily depends on drugs to manipulate the body towards the elimination of diseases or all too often merely the suppression of their symptoms.
At the time that I joined the study I was not focused on any specific health issues for myself.  Nonetheless, about a month after I started using the organic sulfur I noticed that I was sleeping more soundly, especially in wee hours of the morning.  I also noticed that my usual mid-afternoon energy dips that have been a "normal" part of my life were greatly diminished.  I still experienced a dip on most days, but it was a minor energy level dip, especially compared to what I had come to expect as just a "normal" part of my life.
I also noticed that my vision was improving.  I have worn glasses for mid-distance activities for since adolescence.  I have needed glasses for any computer work since I started using them in 1978.  These days I use my computer without my glasses about half the time.  My vision still seems to be gradually improving.  Of course, I cannot prove that the sulfur is responsible for this improvement, but I also cannot think of anything else to attribute it to.  Others in the study have reported similar improvements to their vision, sleep, and many other aspects of health.
I still am not particularly concerned about the color, (or lack of it) of my hair.  However, the reason many of us experience increased gray and even white in our hair as we age is that our bodies begin to suffer more and more from the lack of essential nutritional building blocks for health.  So the fading of hair color is a reliable indicator of increasing deficiencies, which also have a profound effect on our overall health.
My hair was mostly gray just a few months ago.  Now there are just a few hints of  gray to be seen.  I am certain that the organic sulfur is the reason.  I have made no other significant changes in my daily living.  It is quite rare for hair color to return once it is gone.  As an indicator of the health affects of the sulfur this is very exciting.  This is both important and exciting as the pigmentation of our hair is a good indicator of the metabolic resourcefulness of our bodies.  So the natural return of hair color from my younger days is a reliable indicator that my body's metabolism is in better shape and that my body has more of what it needs and less of what is does not.
Also, for those who dye their hair this should be very encouraging news.  Not only is it a nuisance to have to re-dye one's hair every few months as it grows out, but it can become expensive.  And in most cases anyone dyeing their hair is exposing themselves to very dangerous chemicals.  There is growing evidence that almost all commercially available hair coloring preparations contain chemicals that are surprisingly dangerous to long-term health.
So, if for no other reason than to say goodbye to hair dye, it may be worth your while to find out more about organic sulfur.  Of course, the potential is there for many more profound health benefits.  You may even want to join The Cellular Matrix Study.  (There is no charge to join the study.)
Almost all organic sulfur intended to be used as either a topical agent or a dietary supplement is in the form of MethylSulphonylMethane (MSM) – checmical formula (CH3)2SO2.  I'm sure most have heard of or even tried MSM.  And most who have tried it have been disappointed in the results.  The reason is simply that almost all the MSM on the market does not work.  It turns out that making MSM that the body can actually absorb and use is a bit tricky.  Over the years I have tried nearly 50 different MSM supplements and products.  So far, I have found only a very few that  work well as topical agents, (used in conjunction with DMSO), and just 2 that work as dietary supplements.
Here is a link to more information as well as purchasing information for the pure Organic Sulfur that I have been able to find.  It works extremely well for both the traditional topical uses as well as use as a way to make up for the missing organic sulfur in our diets.   If you are ready to give it a try you can either learn more or get your initial supply of pure, properly-made Organic Sulfur with this link.
Note: The Organic Sulfur that we offer is from "The Cellular Matrix Study". With more than 100,000 study members, world-wide, "The Cellular Matrix Study" is the world's largest human health study of the effects of Organic Sulfur and sulfur deficiencies.
Although the Organic Sulfur in pure crystal form that we offer is technically Methyl Sulphonyl Methane, we do not refer to it by the over-used name: "MSM". This is because almost all forms of MSM on the market are either of very limited efficacy or not effective at all. A few are not even safe.
Reasons for this are explained in detail in the Organic Sulfur posts on this site.
Here is a simple test that you can use to disqualify most of the MSM on the market: If you dissolve some of the MSM product in plain drinking water and then let the water evaporate, and crystals are not formed as the water evaporates you can rest assured that the MSM will not be effective. Unfortunately, even if crystals do form that does not guarantee that the MSM will be effective. But this test will disqualify most of the MSM on the market.
The  Organic Sulfur we offer on this site is private labeled in order to help get you the best possible price and to assist you in confirming that it is from the highest quality source possible, (The Cellular Matrix Study.)
If you have questions or comments, please post them below.
Or, if you want to learn a bit more about The Cellular Matrix Study and its founder, Patrick McGean, check out this link:  http://www.encognitive.com/node/1123
To your great health!
Jeff Bell