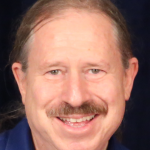 Potassium Iodide – Protection From Radiation For Your Thyroid
I have started to receive a flood of e-mails and quite a few calls asking about the dangers from the nuclear disasters in Japan.  People are worried and understandably so.  There is a ton of  wrong information about radiation risks and sensible measures floating around right now.  So I thought I would see what I could do to clear some of it up.
First, let me say that my heart goes out to the people of Japan.  I hope and pray for their safety and that all that is possible be done to lessen the suffering and to help in all ways.  My condolences to the families of those who have lost their lives.  There are a number of charities that are helping in the relief effort.  If you are able…Just be sure you pick one where the money goes where it actually should.
Next, I want to emphasize that going off half-informed with so-called preventive measures can be more dangerous than doing nothing.  A lot of people have heard that taking potassium iodide protects against the radioactive iodine that is released in most nuclear accidents.
That is true, but there is critical information you need in order to use potassium iodide safely.  Please DO NOT just start taking a large amount of potassium iodide.  To do so is absolutely NOT SAFE.  This is one of those supplements that is safe in appropriate amounts but not in larger amounts.  It will become toxic quite quickly.  Please be sure to heed this warning.
Background:
Where there is an accident or other disaster at a nuclear power plant one of the radioactive elements that is almost always released is iodine.  This is generally airborne and can travel very long distances, depending on the vagaries of wind and other weather conditions.
Your thyroid gland must have iodine to create the thyroid hormone.  Normally it would get safe, non-radioactive iodine in the trace amounts that it needs from salt and other food matter that you eat.
In nature, iodine occurs in two isotopes, iodine-127 and iodine-129.  Iodine-127 is stable, that is, not radioactive.  Iodine-129 is radioactive, but naturally occurs in small quantities so it is not normally present in high enough concentrations to pose a significant health risk.
There are a total of 37 known isotopes of iodine, only one of which, iodine-127, is stable or not radioactive.  However, most of these isotopes are rare, or have very short half-lives, and so decay very quickly.  The isotopes that decay quickly pose little risk at any distance from a nuclear event.  They will not last long enough to be dangerous once they have traveled any appreciable distance from the origin site.
Iodine-131 is the isotope to focus on.  It does not occur in nature and is present in high concentrations and amounts in nuclear power plants.
Iodine-131 does pose a serious health risk.  It can easily become airborne in various nuclear accidents scenarios.  It has a longer half-life than some of the other radioisotopes of iodine, so it remains radioactive even after traveling significant distances from the origin site.
There are two typical ways that iodine-131 can make its way into the human body:
It can land on fields and contaminate livestock and produce and subsequently ingested as food.
It can be inhaled while still airborne.
In either case, there is risk that it will be collected and concentrated in the thyroid gland, which requires iodine to produce its thyroid hormones.
Under normal circumstances, the thyroid gland collects and concentrates iodine-127, which is stable and not radioactive.  So all is well.  However, when significant amounts of the radioactive iodine-131 are available or in the environment, the thyroid cannot tell the difference between the safe iodine-127 and the dangerous radioactive iodine-131.
And it ends up concentrating the radioactive iodine-131 in the thyroid gland.  As a result, the thyroid gland gets exposed to strong radiation, which damages it and can lead to thyroid cancer.
This is one of the most significant health risks that nuclear accidents and plant disasters can pose to people even at a long distance from the origin site.  Of course, the material must rise high enough to get into global wind streams to spread the risk more than a few hundred, or perhaps a thousand miles.
Aside from the acute severe injuries suffered by those unfortunate enough to be in the plant or close to it, almost all of the health problems resulting from the 1986 Chernobyl Disaster were thyroid cancers caused by radioactive iodine-131.  Further, those exposed but who did not develop cancers will almost certainly be at elevated risk of thyroid cancers for the rest of their lives.
One way to keep the thyroid from collecting and concentrating radioactive iodine-131 from a nuclear event is to make sure it has a temporary overabundance of non-radioactive iodine-127 available in the body.  A practical way to do this is take a relatively high dose of the stable, non-radioactive iodine for a very short period of time.
Potassium iodide is the preferred form for this type of this protective iodine.  This seems to be very effective, and safe as long as the higher dose is taken for a very short period of time.  The FDA generally recommends not longer than 2 or 3 days.  (I have a link to their guidelines, which I think are pretty good, farther down in this post.)
It is useful to note that the thyroid cancer rates have been very high in the Chernobyl area and in some surrounding areas since the accident.  However, in nearby Poland, where potassium iodide was quickly distributed, the thyroid cancer rates have not risen significantly, even though the area clearly was contaminated.
Practical Measures:
I don't think anyone knows at this point if we will see significant iodine-131 contamination anywhere in the North America.  However, if we do, or perhaps in preparation in case we do, there are a few things we can do to mitigate the risk of thyroid cancer:
We can stockpile some potassium iodide
Make sure we know how to safely use it.  (See FDA guidelines in linked PDF below.  I think they are pretty good.)
Take a very small amount of potassium iodide now.  (See 2nd link below.)
If contamination does occur, then avoid those foods that are most likely to contain iodine-131, such as milk and field-grown produce.
Don't stress out!  The likelihood of a strong North American contamination does not seem very high at this point.
One of the easiest sources for potassium iodide in high enough doses to be effective in the event of a contamination is a product called "iosat".  This is available from Amazon and a number of other on-line sources.  You might want to order some to have around for "just in case".  It is not expensive and it has a very long shelf-life.
But Please do NOT take them just in case – wait until there is real evidence of contamination.  See the precautions published in the FDA article.  They are valid and should be followed!!  I cannot stress this enough.  There are real side-effects that show up in some people.  Do not exceed the FDA-recommended dose.  Do not take for longer than the recommended time period.
Here is that link to the FDA guidelines for using potassium iodide to protect against radioactive iodine exposure:
http://www.fda.gov/downloads/Drugs/GuidanceComplianceRegulatoryInformation/Guidances/UCM080542.pdf
Also, if you would like a smaller, safe amount of potassium iodide that can be taken daily forever for general thyroid health and protection, it is available from Pure Encapsulations.  Again, do not exceed the recommended amount that is on the product label.  Here is the link:
Pure Encapsulations Potassium Iodide 225 mcg –
http://www.purecapspro.com/myhealth/products/product_details.asp?ProductsID=1204
One More Crucial Point:
Potassium Iodide and other forms of iodine will ONLY protect against radiation damage to the thyroid gland from radioactive iodine-131.  And although that is the only radioactive isotope of iodine that is likely to travel any appreciable distance from the event site, it may not be the only radioactive contaminant that may escape from the site.  Depending on the type of event, the design of the plant, and the status of the spent fuel rods when the event occurred, other radioactive elements are likely to be released in various quantities.
These can include plutonium, cesium and several others.  Again the potassium iodide will not offer any protection from these other radioactive elements at all!
The good news is that in most cases these other radioactive elements are not likely to travel very far from the event site.  For example, it is extremely unlikely that a significant amount of them will wind up anywhere in North America.
However, in the very unlikely event that other radioactive elements do show up in distant locations, and you happen to be in one of them, here are a few simple precautions you can take:
1.  Avoid direct exposure.  For example, if the material is still airborne, wear rain gear and a good particulate breathing mask if you must go outdoors.  Limit your time outdoors for as long as the contamination is airborne.
2.  Begin following heavy metal detox protocols as soon as possible.  I recommended the simple ones that you can do yourself, such as eating as much organic, raw cilantro as you can.  Also taking a high quality Organic Sulfur can help.  While the exposure is present, I would take up to 3 tablespoons of Organic sulfur in the form of pure, additive-free MethylSulphonylMethane crystals per day.  Also, eating organic chlorella will help.  All of these agents are very safe and highly effective ways to help your body get rid of heavy meta toxins, whether radioactive or not – always a good health measure.
Please e-mail me or use this link if you want to learn more about high quality Organic Sulfur in pure MethylSulphonylMethane form :  jeff@myhealthoptimizer.com / or follow this link:  Safe and Effective Organic Sulfur in MethylSulphonylMethane form
Here is a summary of the FDA recommendation for radiation exposure mitigation with potassium iodide:   (I prefer that you read the complete FDA write-up on this beforehandif you intend to acquire and possibly use the higher dose potassium iodide, such as iosat.  But for those who just won't read it, here it the essential information:)  The FDA approved protocol is 65-130 milligrams of potassium iodide as a single dose and repeated the following day.  This can be at the onset of exposure, or a few hours prior to an anticipated exposure.
However, these high doses are not suitable for repeated or prophylactic use.  The use of lower doses, (in the range of 225 mcg to 250 mcg per day), offers some protection over a longer period of time as it can be taken on a daily basis.
Orally, iodine can cause marked sensitivity.  Symptoms of iodine hypersensitivity are: angioedema, cutaneous and mucosal hemorrhage, fever, arthralgia, lymph node enlargement, eosinophilia, urticaria, thrombotic thrombocytopenic purpura, and fatal periarteritis.  Large amounts or chronic use of iodine can cause metallic taste; soreness in teeth and gums; burning in mouth and throat; increased salivation; coryza; sneezing; eye irritation and eyelid swelling; headache; cough; pulmonary edema; swelling of parotid and submaxillary glands; inflammation of the pharynx, larynx and tonsils; acne-form skin lesions; gastric upset; diarrhea; anorexia; anddepression.  Prolonged use of iodides can cause thyroid gland hyperplasia, thyroid adenoma, goiter, and severe hypothyroidism.
To your health!
Jeff Bell