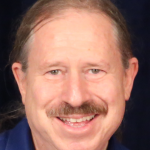 For a number of years most parts of Europe have enjoyed a very accurate, safe and non-invasive cancer test.  No x-rays, no expensive scans and nothing more unpleasant or dangerous than a blood test.  It is known as an AMAS test, or "Anti-Malignin AntibodySerum" test.
Over the past few years this test has gained increasing recognition and popularity in the United States.  There is good reason for this.
It is far less expensive than the various scans used to detect cancers.  The cost for the test, including drawing the blood sample is approximately $200.00.  Compare this to most cancer scans, which cost $1,000.00 an up.  Further, it is safe, whereas most scans expose your body to huge doses of radiation, which can of course cause cancer as well as general tissue damage.
At present there is only one lab in the United States that does the actual testing – Onco Lab Inc in Boston.  However, you can have the sample drawn and shipped to them by most local labs around the country.
Here are 2 important tips that will help you to get the most accurate results possible:   Get the AMAS test sample drawn only by a lab that knows how to pre-process the sample for that test.  They need to spin it down a special way and then pack it on ice and FedEx it to OncoLabs.  There are plenty of facilities that know how to do this.  Call OncoLabs and ask them for the nearest ones to you.  You can get their customer service number from their web site when you go there to download the requisition form.  While you are asking about the nearest qualified lab you can ask them to send you the appropriate collection kit, which they will do free of charge.
Secondly, always get the sample drawn on a Monday through Thursday, before mid-morning, so that the local lab has plenty of time to prepare it and get it out in that day's FedEx pickup.  Never have it drawn on a Friday or Saturday – you don't want the sample sitting around in a Fed Ex facility or in a receiving area over the weekend.
To learn more about this test, and to download brochures as well as requisition forms that your physician can sign for you, visit the Onco Lab Inc web site.
To your health!
Jeff Bell
P.S.  Lately, I have gotten a number of questions from both clients and practitioners, wanting to know more about the test.  Not surprisingly, the conventional medical establishment in the U.S.A. has not widely accepted it.  Instead, they have raised a host of objections.  This clearly gets well into the politics and economics of cancer in the U.S.  Some of the objections are easily resolved by just understanding clearly when and how to use the test, and when it is useful and when it is not.  Others of the objections are simply not valid.  That said, I think the best way to get your questions answered is to contact Onco Labs, directly.  You can find the contact information on their web-site, but to make it easier, here it is:
Oncolab, Inc.
36 The Fenway
Boston, MA  02215
(800) 922-8378
or
(617) 536-0850