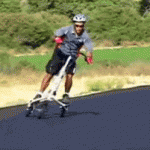 For years we have heard that to maintain healthy bones we all need calcium supplements.  But is this true?
And if it is true, what supplements should we use, and how much?
The fact is that more and more information is surfacing that ties improper calcium supplementation with increased risk and occurrence of strokes and heart attacks.   There is even solid evidence that taking calcium supplements that are not truly bio-available increases cancer risks!
Furthermore, if you are taking the wrong calcium supplements they won't even help you maintain healthy bones, nor will they provide any of the other benefits promised by those promoting calcium supplementation.
Yet, for many of us, proper calcium supplementation can provide very significant health benefits.  These include:
Healthier bones
Healthier joints
A lower level of overall stress in the body
Healthier teeth, with less risk of cavities and deterioration
Better and more restful sleep
Lower incidence of muscle cramps
Lower risk of age-related neurological degeneration
And more
So what do I mean by the "wrong calcium supplements"?  This is simple, like so many "mistakes" in both conventional and holistic health, it is all about the money.
Most of the calcium supplements on the market are made from ground up rocks.  Yes, I'm not kidding.  That is the sad truth.  If you look on the label and see that the source of the calcium is calcium carbonate then what you are getting is essentially ground up rocks!  But we all know that human beings were not intended to eat rocks!  So what gives, here?  Calcium carbonate is cheap.  And it does allow the manufacturer to claim so many milligrams of calcium on their supplement label.
However, not only is calcium as calcium carbonate not particularly bio-available, that is your body does not readily absorb it and cannot use it effectively, but it actually is dangerous.
What is the danger of taking calcium supplements in forms that are not bio-available?  The newest studies in this area clearly show that calcium that is not in a bio-available form still gets through the digestive system and into the blood stream.  And once there, it tends to get deposited on the walls of our blood vessels, particularly arteries.  It also can deposit on heart valves, decreasing their flexibility and leading to severe valve damage.  It also can deposit in parts of the brain, leading to mental impairment.  And it has been shown to deposit in some other organs, such as the kidneys, leading to still more problems.
So how do we supplement calcium in a way that is both safe and effective?  The key is to use only calcium supplements that are highly bio-available, and then to use them in amounts that correspond to what the body needs and can use.
One of the most highly bio-available forms of calcium are naturally occurring mineral salts.  For most people a mineral salt form of calcium called calcium orotate seems to absorb well and be highly bio-available.  Further, when used in appropriate amounts, it does not tend to form calcium deposits where they are not wanted.
To increase bio-availability the calcium orotate can be combined with magnesium, also in a mineral salt orotate form.  For optimum results the ratio between the calcium orotate and the magnesium orotate must be just right.  A ratio of 2 parts calcium orotate to 1 part magnesium orotate seems to work well.
It also is important to avoid the fillers, anti-caking agents and other extraneous materials that are often added to lower quality supplements when they are encapsulated.  Many of these agents seem to block mineral uptake by the body.
For several years now I have used a calcium supplement called IntraCal.  It is made by Global Healing Center, and it meets all of the criteria I have listed.  Not only has it worked very well for me, but it has also produced great results for my clients who use it.
To learn more, here is a link to IntraCal from Global Healing Center.
I have several comments on this supplement that I think are important:
The label recommends taking 2 of the IntraCal capsules 3 times a day.  I personally think that is too much for most of us.  Although the risk of unwanted calcium deposits when using IntraCal is low, why take more than your body needs and can use?  At the very least you will be wasting your money.  Instead, I recommend taking just 1 capsule, 3 times a day.  I think that is a good starting point.  If you are working with a practitioner who can accurately use a method such as muscle-testing, you may be able to determine your optimum daily amount that way.
Secondly, there is a lot of buzz in the "supplement community" about calcium blocking the uptake of iron.  That is true, but for many of us will not be an issue, as many of us actually have an over-abundance of iron in our bodies.  Exceptions include anyone who has a confirmed actual iron deficiency, and women who are still menstruating.  Both should avoid taking the calcium with meals, as it will decrease iron absorption.  For all others, taking the IntraCal with meals should work fine.
Note that diagnosing true iron deficiency can be tricky.  For example, anemia expressed as an insufficiency of red blood cells may not indicate a true iron deficiency.  In fact, many people who are on the lower end of the spectrum in terms of red blood cell counts actually have dangerously high levels of iron sequestered in various parts of the body.  This is a complex subject, which I will address in a future article.
Lastly, in the interest of full disclosure, I want to share with you that when people use the link above to purchase IntraCal, a small referral fee is given to MyHealthOptimizer.  This goes towards helping to support the extensive research that we engage in on an ongoing basis.
Please post your comments, questions and results in the comments section below.  I have had great results with IntraCal and would love to hear how it is working for you.
To your great health!
Jeff Bell
Late Breaking News About IntraCal: (as of 11/2013)  California has recently passed more laws, regulating the supplement industry.  This appears to be part of the overall agenda of Big Pharma to shut off access to natural health measures that Big Pharma perceives as competing with their profit stream, (read Greed Stream).  As a result, Global Healing Center has stopped shipping IntraCal to customers in California.  This does NOT mean there is anything wrong with the product.  I still use it and have for years.  I have no intention to stop using it, nor does my wife.  
What it does mean is that it will take a little extra effort to get this product if you live in California.  Instead of ordering it directly from Global Healing Center you now have to order it from Amazon.  This is only for those in California.  If you goto: www.amazon.com and then search for IntraCal you will find several ways to order, that so far, are still available even for those in California.
I will post again here once this compliance issue has been resolved or the law has been repealed so you can resume ordering directly from Global Healing Center. By the way, if you want to help to stop our misguided or corrupt legislators from further trampling our health freedom and health choices by doing the bidding of Big Pharma, look for posts about Health Freedom on this site. Over the next few weeks, I will be adding details and links to help you take action. The Health Freedom and Lives that you save may be your own!)