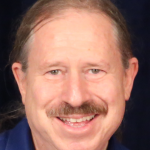 For at least the last several decades it has been no great secret that limiting sugar intake is one of the most important things we can do to achieve and maintain good health.
Yet, despite this common knowledge, the U.S. is in the midst of an epidemic of obesity.  We are seeing unprecedented levels of adult onset diabetes, as well as other serious and chronic illnesses that are the direct result of too much sugar intake.
Not only are these sugar-caused diseases shortening the life-spans of many of us and destroying our quality to life, but they also are driving health care costs through the roof.
We are cajoled by the big media's spin into blaming ourselves.  We hear over and over again that we are simply a nation of gluttons, intent on eating ourselves to death.  I hear people say things like, "If only I could eat less…but I have no self-discipline…" and many similar laments.
But what if there is still some critical information that has been deliberately left out of the dialog?  What if we have been manipulated by the "big food industry" into including sugars that we don't even know about in our everyday diets?
The link below is to Dr. Joseph Mercola, M.D.'s commentary on a recent lecture about sugar by Dr. Robert H. Lustig, M.D.  His commentary does such a terrific job of explaining the missing information on this critical health issue that I felt it was mandatory to re-post it here.  Thank you, Dr. Mercola!
The commentary also includes the links to watch Dr. Lustig's entire lecture on YouTube.  I highly recommend both.  Together they debunk the most dangerous disinformation we have been force-fed about sugar and healthy eating.  They replace the critical deceptions with real information that you can use immediately.
I promise that your viewing and reading time will be well spent.  You will learn startling new facts about sugar, nutrition and the shameless manipulation by the "big food industry" that has directly led to our nation's health crisis.
The information is shocking, but it is also empowering.  Once we know about and can see behind the deceptions, we can reclaim control over our health in this most crucial area.
I look forward to your comments and questions.
The Hazards Of Sugar by Dr. Joseph Mercola, M.D. and Dr. Robert H. Lustig, M.D.
To your health!
Jeff Bell