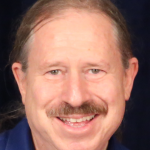 The 2014 Cure To Cancer Summit begins on September 3rd and continues through September 18th. You can attend for free. And for a nominal purchase you can have permanent access to all of the presentations, including any that you may miss in real time.
I am thrilled to invite you to join me in the most comprehensive and integrative summit ever on cancer and its possible solutions.
 The 2nd Annual Cure to Cancer Summit features many of the world's top experts in the area of cancer, cancer research, alternative cancer treatments, health, healing, non-GMOs, and vital living, who will share with you the most up-to-date and empowering information on integrative solutions to cancer.
I am joining an amazing line-up of the best of the best in this field.  (See below for just a few of the amazing presenters featured in this potentially life-saving event.)  My presentation is on September 12th at 5:00 pm PDT.   I encourage you to attend the entire event.  I plan to attend all of the presentations, myself.  Use the link below to attend for free as my guest. 
This is an on-line summit, so you can attend all sessions from the convenience of your home or office.  When you use the link below to register as my guest, you will receive an e-mail from the summit host, confirming your registration and including all the details you will need. 
Beginning September 3rd, there will be 2 presentations per day, each lasting 1 hour.  The first daily presentation will be at 12 noon, Pacific Daylight Time.  The second daily presentation will be at 5:00 pm Pacific Daylight Time.  The summit continues through September 18th.  But you don't need to sweat these details.  As soon as you sign up for free, you will receive a confirming e-mail and then a series of e-mails to provide all the details you need, as well as timely reminders and some cool bonuses. 
 ATTEND FREE BY VISITING THIS WEB PAGE: http://thecuretocancersummit.com/dap/a/?a=2402
 This year there are:
 ===> Multiple Cancer Survivors and thrivers sharing the exact steps and processes they used to overcome multiple types and stages of cancer.
 ===> Medical Doctors revealing the latest in integrative medicine.
 ===> Leading Health Experts sharing the newest nutritional advice for boosting the immune system and healing the body.
 ===> Cancer researchers bringing forth new findings for how to prevent, heal, and potentially reverse this debilitating disease.
 ===> And so much more!
 ATTEND FREE BY VISITING: http://thecuretocancersummit.com/dap/a/?a=2402
 This year I am honored and immensely pleased to be joining the amazing line-up of world-class cancer experts and world-renowned alternative health experts, including:
 Dr. Bernie Siegel, author of "The Art of Healing"
Dr. Gabriel Cousens from the Tree of Life
Mike Adams from Natural News  
Jeffrey Smith from The Institute of Responsible Technology
Dr. Brian Clement from Hippocrates Health Institute
Kelly Turner, author of "Radical Remission"
Dr. Leigh Erin Connealy from The Center For New Medicine
Dr. Pedram Shojai from www.well.org
Dr. Francisco Contreras from Oasis of Hope
Ty Bollinger
Cherie Soria
Aubrey De Grey
Judi Moreo
Dr. V, Adrea Brier
Along with other leaders in the field of alternative and complimentary approaches to cancer and remarkable cancer survivors, who have dedicated their post-cancer lives to sharing what they learned from their experiences.
This will be the most engaging, uplifting, and empowering summit you've ever attended, dedicated to finding and sharing real solutions to cancer.
ATTEND FREE BY VISITING THIS LINK: http://thecuretocancersummit.com/dap/a/?a=2402
The Summit is hosted by Jean Swann and produced by Integrated Health International, an organization dedicated to sharing empowering solutions to preventing, healing, and reversing disease.
The attached brochure includes the complete line-up, along with a brief summary of my background. 
See you on the summit!
 Please feel free to e-mail me if I may serve in any way.
 To your great health!
Jeff Bell
The Overcoming Cancer Coach