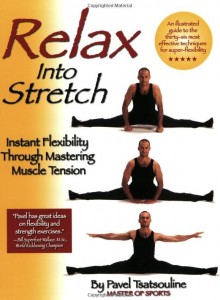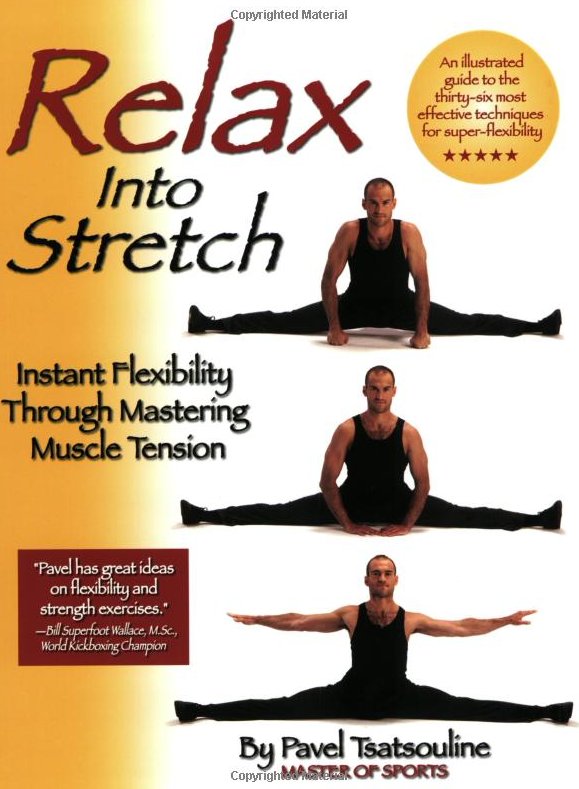 There are literally thousands of books about how to stretch and increase flexibility.  If one includes the books on Yoga, various Martial Arts, etc. and that also include major sections on stretching, then the numbers are into the hundreds of thousands.
So why bother with yet another book on stretching?
"Relax Into Stretch" by Pavel Tsatsouline, is truly a revolutionary book.  In the nutshell, his approach to stretching is an entirely new and dramatically different one.  Well, I should say that it is not new to him or his students and the many professional athletes he has helped over decades. 
But it is new to most of us.  Conventional stretching seeks to lengthen tissues that really are not intended to be lengthened.  These include tendons and ligaments.  Pavel maintains that lengthening these tissues actually weakens joints and renders them more vulnerable to injury.  Further, his extensive testing strongly supports his contention that such stretching does little to increase practical strength.
Instead, he advocates for and teaches his students to increase flexibility by training their muscles to relax. 
Besides being a much safer approach to increasing flexibility, it delivers far faster results.  Pavel's techniques require dramatically less time, and if you learn and adopt them, you will be amazed at how quickly you increase your flexibility.
I feel it is important to include something here about why the subject of flexibility is even on my Health Radar Screen:   Of course, if you are an athlete you already know the importance of flexibility for both strength and endurance and for avoiding injury.  
For the rest of us, here's why flexibility is important:  There have been many, many studies that strongly support the importance of flexibility for optimizing general health.  There are strong correlations between cardio-vascular health and flexibility, as well as significant correlations between flexibility and longevity and flexibility and  healthy immune systems. 
I feel that Pavel's approach is a high leverage health move.  For those wishing to see dramatic results with a relatively modest investment of time and effort, I highly recommend this book.
Relax into Stretch : Instant Flexibility Through Mastering Muscle Tension
To your health!
Jeff Bell