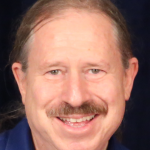 When I recently published my article covering what we really needed to know about the radioactive threats from the Japanese nuclear disaster, most people were grateful for the clarity and practical advice.  A small number of people complained that I was contributing to the panic and that I was "fear mongering".  I did not take this personally.  I was glad that they must at least have read the article, and perhaps the blogs I posted to go with it.
In writing and publishing the article and related posts I was trying to achieve a balance between providing the most crucial information that people needed to protect their health, and avoiding inadvertently fueling the fear.  (The companion article I published at the same time was all about preventing fear from getting out of hand and leading to health damage.)
I wish I were writing today to apologize for exaggerating the threats to health posed by the Japanese nuclear disaster.  Unfortunately, I find myself writing to say that if anything I actually understated the seriousness of the disaster.
Radioactive Risk Level Raised:
Early this morning the scale number used to "quantify" the seriousness of nuclear accidents and disasters was raised by the Japanese authorities from a 5 to a 7.  A 7 is the highest number on the scale that nuclear experts use to classify these types of disasters.  To give you an idea of what this means, the 1986 Chernobyl disaster was classified as a 7.  Many people were seriously harmed by that accident.  It will be centuries before the widespread area that was affected is again safe for living beings, if ever.
Managing Fear:
If you have not already read the article I published on 3/17/2011 about Managing Fear I encourage you to read it.  It is well documented that unmanaged fear can damage health.  In the article you will find practical measures you can use to prevent such damage.  Here is a link:
http://myhealthoptimizer.com/wp-content/uploads/Do_I_Manage_My_Fear.pdf
I really do not have too much to add in terms of protective measures.  If you have not done so, I recommend that you read the article I published on protecting ourselves from radiation exposure.  Here is a link:
http://myhealthoptimizer.com/wp-content/uploads/Radiation_What_You_Need_To_Know.pdf
The only thing I will add is to check out a supplement called: "Swedish Bee Pollen", which appears to be very effective at both helping the body to get rid of radioactive metals and to help to limit the damage to DNA and RNA that radiation frequently causes.  My research on this is still in progress so I cannot recommend a source, nor can I tell you much more about it.  But it looks promising.  If you have experience or relevant information about "Swedish Bee Pollen", please post it in a comment to this blog.  I will be grateful and so will my readers.
What Do Our Governments Owe Us, Information-Wise?
I understand that governments and related authorities do not want to foment panic.  When there is a disaster, it is important for the authorities to exercise some caution in how they communicate to the populace.
However, in the case of the current nuclear disaster centered in Japan, it seems the government and authorities have gone very much too far in the direction of down-playing the seriousness and the risks.  I believe that short of screaming "Fire!" in a crowded theater, it is the right of the people to know the truth and to decide for themselves how they wish to respond.  It is not the right of government or other authorities to distort or suppress the truth.
Further, in this case it is apparent that the Nuclear Industry Political Lobby Groups have strongly influenced what information has been released and how it has been released.  Or perhaps a better way to say this is that the Lobby has had a strong hand in controlling what factual information has not been released.  According to more impartial nuclear scientists, (those not employed by the nuclear industry or those with business ties to the industry), the disaster scale level should have been raised to a 7 weeks ago.
Speaking for myself, I "appreciate" that the nuclear lobby in partnership wants to protect me against panic.  But, no thank you!  I would rather have the facts and decide how to respond for myself.  This seems like a basic right, especially since I must live with the long term consequences of my response.
Finally, let me remind you that many of our "leaders" are still undeterred in advocating the continued funding and building of still more nuclear power plants!  This is hard to believe, given the mess we are all stuck with and the obvious risks of more such disasters and worse in the future.  If you agree, please consider joining one or more of the many anti-nuclear power groups.  Impartial scientists routinely confirm that we can safely and more cost-effectively generate all the power we need from sunlight, wind and related renewable technologies.
To your health!
Jeff Bell