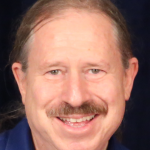 Since the advent of commercial agriculture, and particularly chemical synthetic fertilizers, a key ingredient of human health has gone missing from the human diet.  This is Organic Sulfur.
Our livers must have it in order to detoxify our bodies properly.  Our cells must have it in order to generate the energy we need to be healthy and to live. It plays a key role in both oxygen transfer across the cell membranes and in essential nutrient transfer as well.  Sulfur deficiency may well be responsible for more human disease and ill health than any other single factor.
Many health "experts", physicians, health researchers, biologists, naturopaths and related health professionals have long recognized this. They have recommended "MSM", or "MethylSulfonylMethane", an organic, bioavailable form of sulfur. MSM is an organosulfur compound with the formula (CH3)2SO2.  Although the FDA has not endorsed its use, and in the U.S., conventional medicine mostly does not recognize its value, there is a large body of compelling evidence that supports its near miracle status among many natural healing professionals.  Much of this body of evidence is anecdotal.  Some is based on classical scientific studies conducted in other parts of the world, outside of the U.S.A.
Many top German health clinics specializing in cancer treatment, and that have the best track records for cancer patients in the world, routinely include high quality MSM as part of their treatment.   It is also known to help with most forms of arthritis, and other joint degenerative conditions.  It has been shown to be extremely helpful in boosting the health of the human immune system.
The Cellular Matrix Study has even demonstrated that high quality MethylSulfonylMethane can support dramatic recoveries from many mental and emotional conditions, including autism, substance abuse, chronic depression and more.
The quality of the MSM is crucial.  One of the factors that has led many in the conventional health sector in the U.S. to erroneously conclude that MSM has little value in human health is the difficulty in obtaining MSM in effective form.  Various forms of MSM are readily available in various health food stores throughout the U.S.  It also is available from a great many web sites.  Some is quite expensive –  as high as $69.00 per pound.  I also have seen it for a lot less.  However, most of the MSM that I have found on the market is completely ineffective.  I have personally tried MSM from more than 45 different sources.  So far, I have only found 2 that really work the way they should.
Of these two, by far the most effective is the MethylSulfonylMethane from The Cellular Matrix Study.  In order to help differentiate pure, bioavailable and effective Organic Sulfur from the usual "MSM products", in the rest of this post I will refer to the good stuff as Organic Sulfur.  The Cellular Matrix Study does not sell their Organic Sulfur on the web.  They only sell via phone.  So as a convenience to our clients we now offer this same high quality Organic Sulfur for sale directly from our web site via the Buy Now Buttons below.   We are offering it as health benefit and convenience, with just enough markup to cover our costs to handle it for you.  I know you can easily find MSM for much less.  But the chances are it will not provide the results you are looking for.
In case you do want to do a bit of comparison shopping I want to let you know what to look for:  Effective Organic Sulfur should always be:
Organic
Precipitated directly from lignin-based DMSO (100% plant-derived – not from petrolium or other non-biological sources)
Never processed past the point of precipitation into its crystalline matrix *
100% free of any anti-caking agents
Completely free of any and all preservatives
And free of all "flow agents" – (You will never find it in pill, capsule or cream form free of flow agents.)
*  To be effective, the crystals must be quite large – about 3 times the size of table salt crystals.  If the Organic Sulfur is refined beyond that point so that the crystals are smaller, then it does not seem to work well.
Any of the additives frequnetly used with almost all MSM products interfere with the body's uptake of the sulfur and render it ineffective.  Any that has been put into capsules will not work, or at least not well.  This is due to the complex industrial process of encapsulating vitamins and supplements.
Here are 2 simple tests you can do on a sample of MSM that will help you determine if it is pure enough and of high enough quality to be likely to be safe and effective.  (Do these AFTER you have confirmed that your sample meets the requirements in the bullet-point list above.)  Take about a teaspoon of your MSM sample and try to dissolve it in a half glass of drinkikng water at room temperature.  It should take at least a few minutes to dissolve.  It should not readily and quickly go into solution.  If it does you can be assured that it contains anti-caking agents and probably other additives to help it dissolve.  It may not be safe and it certainly will not work well in your body.  If y0ur sample passes this first test, then here is a second test:  Allow your solution of dissolved MSM to dry out.  In other words, let the water evaporate.  This may take a day or so, but it is worth it – it will reveal a critical quality of your MSM sample.  Once it has dried, there should be obvious crystals formed by the sulfur residue at the bottom of the glass.  If no crystals have formed then your sample is certainly of poor quality and cannot be expected to provide any significant benefits.
The Organic Suflur from The Cellular Matrix Study fully meets these criteria for purity and effectiveness.  We offer it in 3 sizes:  2 pound lots, 5 pound lots and 9 pound lots.  By buying in larger lots you will have the convenience of less frequent ordering and you save significantly on shipping and handling.
To help you determine how long a pound will last, here are the serving size guidelines recommended by The Cellular Matrix Study, which is the leading authority on all things to do with Organic Sulfur:  A pound of Organic Sulfur is equal to 453 grams.  A teaspoon of Organic Sulfur is 4 grams.  A tablespoon of Organic Sulfur is 12 grams.
So a pound of Organic Sulfur equals approximately 113 teaspoon-sized servings.  (That's a level cook's measuring teaspoon.)
A pound of Organic Sulfur equals approximately 37 tablespoon-sized servings.  (That's a level cook's measuring tablespoon.)
Here are the serving guidelines from The Cellular Matrix Study:
Under normal conditions, take a teaspoon in the morning, another in the mid-afternoon, and a third teaspoon serving in the early afternoon is appropriate.
If one is working to overcome a chronic illness, or is exposed to conditions requiring body detoxification, those servings sizes can and should be increased to a full tablespoon of the Organic Sulfur per serving.
We follow these guidelines.   We use cooking measuring spoons to measure out the appropriate amount of Organic Sulfur into a glass of drinking water.  We drink this about 30 to 45 minutes after a meal for the morning and evening servings, and in between lunch and supper for the mid-afternoon serving.
Also, because sulfur and chlorine are antagonists that cancel each other out, if you do not have drinking water that is chlorine-free, please heat the water to approximately 130 degress fahrenheit before you stir in your Organic Sulfur.  Of course, a better alternative is to have a good water system that removes any chlorine.  (There is no minimum daily requirement for chlorine!  It does not imrpove your health to drink it!)
These suggested serving sizes  are for adults, averaging 150 pounds.  For children and much smaller, lighter adults, scale the amounts down proportionally.
Here are the Buy Now Buttons to purchase this high quality Organic Sulfur:
IMPORTANT!  Please note that the shipping and handling costs listed are for fully insured mailing via U.S. Priority Mail, within the continental U.S.A.  If you need to have yours shipped outside the continental U.S.A. please be sure to e-mail us or call us in advance so we can let you know the shipping and handling costs:  jeff@MyHealthOptimizer.com  or (925) 827 -3895.
The Organic Sulfur we offer is sourced through The Cellular Matrix Study, which is the world's largest health study of the effects of sulfur deficiency and supplementation. Their staff personally supervises and quality tests all of the Organic Sulfur that we offer.
2 pounds of Organic Sulfur, including insured shipping and handling via U.S. Priority Mail: $78.95, in the U.S.A.
__________________________________________________________________________________
5 pounds of Organic Sulfur, including insured shipping and handling via U.S. Priority Mail: $169.95, in the U.S.A.
__________________________________________________________________________________
9 pounds of Organic Sulfur, including insured shipping and handling via U.S. Priority Mail: $283.86, in the U.S.A.
__________________________________________________________________________________
Please let us know how of the results you achieve with your use of Organic Sulfur.   Please also feel free to post your questions and comments below.  We will respond promptly.
To your health!
Jeff Bell
P.S.  Enter sulfur in the search box on the main page for more informative articles about organic sulfur and how it can help you to optimizer your health and solve many otherwise persistent health problems.