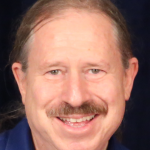 There sure is a lot of buzz on the Internet about MMS these days. Everywhere I turn, it seems someone is promoting it as the way to deal with this illness or that. So, is it safe? Is it effective? Is it an appropriate treatment for the very wide variety of health conditions and challenges for which it is being recommended?
Honestly, I don't know. Although MMS has been around for awhile, it has really just popped up on my radar screen, and I have a lot more research, reading and due diligence to complete before I am ready to offer my opinion.
I am not one who believes that all things holistic are good. First off, all health protocols, holistic or not, must be used appropriately and properly to be safe. They must be used for conditions that they have proven effective for. Many holistic health substances and protocols have the potential to cause great harm if they are used improperly, or if they are used for the wrong conditions. One of the greatest potential dangers arising from holistic health approaches results from overly-general or exagerated claims of possible results. If we are mistakenly led to believe that a certain holistic health protocol will cure a disease, we may choose it over another that would have been far more likley to to be effective. I also do not dismiss out of hand, all allopathic and/or "conventional medicine". In some cases, it absolutely may be the best choice.
To date, I do not know enough about MMS to have an opinion about what it can or cannot do. Nor do I know what health conditions it may be appropriate for and what critical information may be needed to use it safely and effectively. I am still digging through the research and information. I will certainly report back here when I have it.
In the meantime, I do have a very strong concern with a substance frequently recommended for use with MMS. That is DMSO, or DiMethyl SulfOxide, (chemical formula: C2H6OS). DMSO has been around for a very long time. In fact, as an long-time endurance ahtlete I used it extensively, safely and effectively to treat joint soreness and soft-tissue injuries, and even bone bruises, over many years. Used properly and appropriately, I am convinced that it is both safe and effecitve.
However, DMSO is potentially quite dangerous if it is not used properly. Here's the skinny: DMSO is a liquid that penetrates right through the skin as well as through most other human and animal tissues. Furthermore, it has the ability to carry other substances through the skin and tissues with it. For example, if it is desired to get an anti-inflammatory medicine into an injured joint, instead of causing the pain and tissue damage that an injection would cause, one might mix the medicine in with DMSO, and then paint it onto the skin around the joint area. CAUTION! I am not necessarily recommending this! It is not to be casually done. It can be effective and may even be an optimal choice in some cirucmstances, (as I mentioned above, I used it safely and effectively for years), but it needs to be done carefully, strictly following proper protcols in order to be safe. And it needs to be used for appropriate conditions to be effective.
DMSO can carry any chemical that has a molecular weight of up to 1,000 right through the skin and into the body, into the blood stream, and even through the blood-brain barrier. Further, following application to the skin, it leaves the skin more permeable than normal, or "hyper-permeable", for up to 6 hours. This which means that chemicals such as the dye from clothing that comes into contact with DMSO-treated skin could be accidentally allowed through the skin and carried directly into the body. Obvoiusly, it is not likely that such dye will be beneficial to one's health once it is inside the body!
I do not have room to include proper DMSO use in this post – look for that in a future article or post. However, I do want to explain why it is often recommended for use in conjunction with MMS and what I see as a primary danger.
DMSO is being recommended as a "delivery vehicle" for getting MMS directly into the bloodstream and other body tissues, bypassing the digestive tract. This may be desireable. However, as I have pointed out above, applying DMSO, or anything containing DMSO to the skin leaves the skin hyper-permeable for up to 6 hours following application. So if there are unhealthful impurities in any substance mixed with the DMSO, they get right into the body. In contrast, although ingesting unhealthy impurities could also be risky and not beneficial, the chances that the digestive system would either filter them out, neutralize them, or at least limit them in some way are much greater than the chances that your body could protect you from them if they are brought right through the skin via DMSO.
So what's the bottom line here? 1. I don't yet have an informed opinion regarding the safety and efficacy of MMS. 2. If you are going to use DMSO, either in combination with MMS or by itself or in combination with other substances, please be 100% sure that you are fully informed about the safe methods for using it. And, please be sure that you use only unscented, pharmaceutical-grade DMSO if you do use it.
To your optimal health!