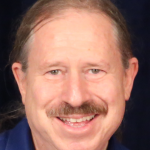 Recently I was working with a client I have been helping through some difficult health challenges.  Let's call him Tom.  He is past middle age, has had his share of health problems over the years, and has also done significant self-growth work over the years.
In our session, Tom shared that he was feeling kind of hopeless and down.  I asked him to tell me a little more.  Tom said, "Hey, I have been working really hard to improve my health and recover from being quite ill.  I am making good progress.  But I keep feeling resentful about how hard it is.  I wonder what is the point, you know, of all this health work, the personal growth stuff, and so on.  After all, by the time I really get there I'll probably die."
Besides feeling honored by Tom's trust and honesty in sharing with me how he really felt, I was puzzled about how to respond.  What could I say that would help him to feel better?  Tom really did have a point there – Why bother to accomplish something, especially something difficult, when it will all be taken away at some point?
Our session was very quiet for awhile as we both thought about this profound question.  After a while it came to me.  I thanked Tom for his honesty and trust. I told him that this was a pretty big issue and that I did not want to respond with some light-weight, New Age platitude that would just serve to bury the discomfort we both felt in pondering this question.
Tom and I made a deal that we would both take some time to think about this question and then we would share our results.
So Tom, this is for you:  To be honest, I sometimes fall into that "what is the point" feeling, myself.  I had the experience of spending a couple of decades honing my body into a fine machine and becoming an accomplished amateur cyclist. In 1989 some guy on his way to the golf course did not see me and plowed into me.  There was nothing I could do to avoid the accident.  I nearly died, spent the next 3 years mostly in a wheelchair, and had my health generally devastated.
So what was the point of all those years of very hard work to become a fine cyclist, since it was all gone in about a hundredth of a second?  The point was to enjoy the ride each day that I went out.
That accident and the experience of very nearly dying, helped me to face a difficult fact about life:  For the most part, we don't know how long we have in this life and when we will die.  We are all vulnerable to "losing" whatever we have built up over the years – wealth, health, possessions, knowledge, skills, etc.  We could all use that as a reason not to do more than we have to.
Besides learning to face my own mortality, that experience taught my an incredibly valuable lesson about life.  I learned that for me the point is to live the best life that I know how to live.  That is my ultimate goal.
So if each day I live the best life that I can, and act with as much wisdom as I can access at the time, then I am always already at my goal.  Paradoxically, I can still set worthy and compelling goals for the future, and at the same time live with the feeling that I am always at my ultimate goal.
At first, this may seem to be a shallow and perhaps trite answer to Tom's very big question.  But if you stop to think about it, that paradox just may hold a valuable key – to live every moment as if we have already attained our ultimate goal, and yet at the same time to live with compelling goals that we are still striving for each day.
So Tom, I hope that helps.  Send me what you came up with and I'll post it on this blog.