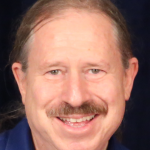 There is a raging controversy between the conventional dental industry and most holistic health practitioners.  And as the evidence mounts more and more practitioners in the conventional health sector are siding with the holistic health practitioners.
I'm talking about mercury amalgam fillings.  While there are many who claim that concerns about the health dangers of mercury are not based on solid science, there is mounting evidence to strongly suggest that mercury is highly detrimental to one's health.
There are two primary reasons why this issue remains so controversial and why definitive proof seems so elusive:
1.  The damage that the mercury does is in most cases gradual and significant time must elapse before definitive symptoms can be observed or experienced.  For example, mercury amalgam fillings may be in place for years and years.  Gradually the patient experiences increasing levels of arthritis, or perhaps MS or another neurological or auto-immune disease.  Because of the elapsed time between the implant of the fillings and the surfacing of the symptoms, it can be challenging to make a definite causal link.
2.  The American Dental Association, which is really more of  a trade group than a consumer safety group, lobbies hard and fast to suppress research, evidence and other information that could help to decide this issue.  Part of the reason that they do this is because mercury amalgam fillings are extremely easy to install.  Fillings made from the safer alternatives, such as composites, require a great deal more skill and technique.  So many dentists would need extensive re-training were mercury amalgam fillings to be outlawed.
It is interesting to note that the safety regulations for handling the new mercury amalgam materials, as well as the waste from procedures in the dental offices are very stringent.  The law requires that be handled very carefully as the toxic material that it clearly is.  And yet it is deemed safe to install in the human mouth?  I don't get it.
Here is a personal experience I had with amalgams:  In the early 1990s I became quite ill.  I tried everything that I knew from all my years of study and practice of holistic health.  I made occasional temporary improvements, only to relapse to being often too sick to get out of bed.
After about a year of trying all kinds of things to no avail, and nearing the point of giving up in despair I was advised by one of my more brilliant holistic health teachers to get a Hair Tissue Mineral Analysis.  (Here is the link for that test.)
The results came back showing high levels of mercury.  Over the next 6 months I had all of the mercury amalgam fillings removed from my mouth.  I had 16 of them.  And most had been in place for more than 25 years.  (Unfortunately, I did not take great care of my teeth as a kid.)
At the same time, I used some of the "standard" holistic mercury detox protocols.  Within about 1 months of having the last of the mercury amalgam fillings removed, I began to get better.  Within 2 months I was back at work, full-time and even back to sports and normal activities again.
At this point I am convinced that mercury should NEVER be placed in the body under any circumstances.  And if you are not convinced, how about following the "precautionary principle", which states that we should avoid things that are not adequately proven to be safe until they are.  That is good enough for me.
In case I need further evidence, I can rely on the experiences of my clients, who have had previously intractable health problems resolved very quickly after having their mercury amalgam fillings removed.
ONE CAUTION:  There are very specific protocols to follow in the course of safely removing mercury fillings.  This should only be done by an experienced and properly trained holistic dentist.  I recommend that you talk with some of their patients and see what their experiences were in having this done before you select a dentist to do this work for you.  If done improperly, it can actually make your health much worse instead of better.  Also, be advised that it can be quite costly.  There are some clinics in Mexico and elsewhere outside the U.S.A. that do this work very well, and at a fraction of the cost for having it done in the U.S.A.
Here is a link to a very interesting news story on this subject:  It is interesting to note that this story was only aired once on 60 Minutes, and never aired again.  Many believe that the American Dental Association used it's commercial, political and legal muscle to bury the story.
60 Minutes Story – "Is There Poison In Your Mouth?"
Part 1 of 3 – Total 24:41 Minutes
Part II
Part III
I am grateful to James P. Roguski, publisher of "Your Doctor Is  Liar", for pointing me to these terrific and hard-to-find videos about this amazing story.  I also highly recommend checking out his web site:
I also highly recommend reading his free book by the same title – "Your Doctor Is A Liar". It is available as a completely free download on his site.
Both are excellent sources of uncommon, but highly valuable and practical holistic health information.  I particularly value James' approach and writings as all of it achieves the magical balance of being in understandable, plain English and yet including the solid science relevant to the topic.  This is truly an amazing work!
To your great health!
Jeff Bell