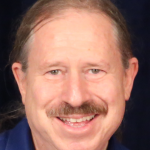 For some time now many holistic health practitioners, naturopaths and others have insisted that mercury amalgam dental fillings can cause MS, as well as a host of other very serious auto-immune diseases.  (These are diseases where the body's own immune system gets "fooled" into attacking the body's own otherwise healthy tissues, organs and structures.  Examples include rheumatoid arthritis, lupus, ALS and more.)
More and more countries around the world are banning the use of mercury amalgam fillings.  Sweden recently recognized the serous dangers that these mercury amalgam fillings pose, and added procedures for safely removing them to their national health care coverage.  This means Swedish citizens can get them removed at no cost.  Given the expenses involved they would not have made this policy without good reason.
Here is a video that explains just one of the ways in which mercury can cause extremely serious health problems.  Although the video does not specify MS, the example that they detail is suspiciously similar to the pathological biology underlying MS.
I am grateful to James P. Roguski, publisher of "Your Doctor Is  Liar", for pointing me to this terrific and hard-to-find video.  I also highly recommend checking out his web site:
I also highly recommend reading his free book by the same title – "Your Doctor Is A Liar".  It is available as a completely free download on his site.
Both are excellent sources of uncommon, but highly valuable and practical holistic health information.  I particularly value James' approach and writings as all of it achieves the magical balance of being in understandable, plain English and yet including the solid science relevant to the topic.  This is truly an amazing work!
Also, if you are concerned about the possible mercury burden that your body may be carrying, then you may want to get a Hair Tissue Mineral Analysis.  Here is the link for that test.
To your great health!
Jeff Bell