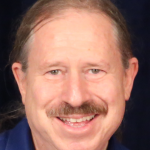 For a few years I have been adding Organic Sulfur to my diet to make up for the gross sulfur deficiency in our food supply.  For the past 60 years or so, since the advent of synthetic fertilizer and industrial agriculture, our food supply has been extremely deficient in sulfur.  It is estimated that our food supply contains an average of 4% of the sulfur it used to contain prior to industrial agriculture and synthetic fertilizer.
In this post I won't go into the details of why sulfur is crucial to human health.  (It is crucial for many animals, as well – certainly all mammals.)  I have covered that in numerous other posts on this blog.  If you enter Organic Sulfur in the search space to the right, you should be able find them all in case you are new to Organic Sulfur, or just want to refresh your memory.
I take a total of 3 measured tablespoons 0f Organic Sulfur per day.  The positive impact on my health has been enormous.  Many of my clients do the same, and report similarly dramatic benefits.
The only real downside is that the Organic Sulfur does not taste great to most people.   And there are few things you can mix it with without the risk of rendering it ineffective.  Most people take the Organic Sulfur by dissolving it in drinking water.  The resulting drink is then pretty bitter tasting.  I don't much mind it, but some people find it hard to swallow.  I really did not have a good answer to this, other than to suggest that people visualize the great results in their bodies and health as they drink it.
I now have a better solution.  Please read on:
My practice has been to take a large drinking glass, put my measured tablespoon of Organic Sulfur in it, then fill it halfway with drinking water.  I then heat more drinking water in my tea kettle.  When it boils I fill the glass the rest of the way and finish stirring the mixture until the Organic Sulfur is fully dissolved.  If the Organic Sulfur you are using is really pure, was properly distilled from pure plant lignum and otherwise not adulterated by various additives, it can take a long time to dissolve a full tablespoon in a glass of room temperature drinking water.  But the warmer water that results from mixing half room temperature and half boiling water easily dissolves the Organic Sulfur.  And once dissolved, it will stay in solution.
So that solves the problem of getting the Organic Sulfur to dissolve.  *  But the taste of the resulting mixture is still pretty bitter and some find it hard to drink.
Today, I got this brilliant solution to that problem from Patrick McGean, Director of The Cellular Matrix Study, and a world authority on the use of Organic Sulfur, as well as a number of other important aspects of natural health:  Patrick recommended that I go ahead and mix my Organic Sulfur just as I have been, but then squeeze in the juice of 1/2 of a fresh lime before drinking it.  I just tried it, and sure enough, the bitter taste is gone.  It is much easier to drink.  Actually, my wife tried it while I was still on the phone with Patrick and she gave me the Thumbs Up for it.  I tried it as soon as I got off the phone.  Voila!  It works.
Patrick also mentioned that if you can't get fresh limes reconstituted lime juice, like that used in some mixed drinks will also work.
Personally, the bitter taste of the Organic Sulfur in water really does not bother me.  But for those who find it an obstacle, this seems like a great solution.
* By the way, if you find that your Organic Sulfur dissolves easily in room temperature or tap temperature water then most likely your sulfur is not pure enough to be very effective.  So you might want to consider a different source at that point.  To be biologically effective and safe, the Organic Sulfur really must be pure, organic and free of ALL additives.  Substances added to it to keep it from clumping together, to make it easier to dissolve, or to otherwise alter its natural qualities will almost always render it ineffective, and in some cases may even make it dangerous.  It also is crucial that the Organic Sulfur be distilled from plant lignum, but not distilled too far.  It should be in a sort of course crystal or flake form.  If it is distilled down to powder as is the case with any sulfur that may be called "MSM", but that is in capsule form, it will be ineffective.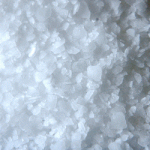 This is what your Organic Sulfur should look like.  Note the larger crystal or flake appearance.  That indicates that it has not been overly distilled, which would render it ineffective.  Of course, you must still find out if it is pure, 100% free of ALL additives, and if it has been distilled from plant-based lignum.  Those are absolute requirements for Organic Sulfur to be safe and effective.  I have tried over 50 different "MSM" or sulfur products.  Out of all of those, I have found only 2 that meet these criteria and that are safe and effective.  I offer the better of those 2.
If you need to order your bioavailable, pure, Organic Sulfur here are the links:
The Organic Sulfur we offer is sourced through The Cellular Matrix Study, which is the world's largest health study of the effects of sulfur deficiency and supplementation. Their staff personally supervises and quality tests all of the Organic Sulfur that we offer.
IMPORTANT!   Please note that the shipping and handling costs listed are for fully insured mailing via U.S. Priority Mail, within the continental U.S.A.  If you need to have yours shipped outside the continental U.S.A. please be sure to e-mail us or call us in advance so we can let you know the shipping and handling costs: jeff@MyHealthOptimizer.com or (925) 827 -3895.
2 pounds of Organic Sulfur, including insured shipping and handling via U.S. Priority Mail: $78.95, within the U.S.A.
__________________________________________________________________________________
5 pounds of Organic Sulfur, including insured shipping and handling via U.S. Priority Mail: $169.95, within the U.S.A.
__________________________________________________________________________________
9 pounds of Organic Sulfur, including insured shipping and handling via U.S. Priority Mail: $283.86, within the U.S.A.
__________________________________________________________________________________
Links to additional posts about Organic Sulfur:
Organic Sulfur – A Super Detox And Metabolic Support Agent
Organic Sulfur For Rapid Pain Management
To your great health!
Jeff Bell