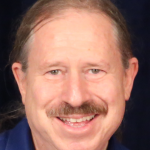 This post is a bit unusual for me.  It is not about some amazing new health protocol that I must share.  But those who know me know that I love to cook and have been at it for most of my 61 years.  And actually, my love of cooking has made it easier for me and for my family to eat in more healthy ways.  It also has added a great deal of pleasure to our lives.
I particularly love many of the foods from various parts of Asia.  And properly prepared they can be very healthy.
Lately, I have made a number of stir fry meals for friends and family.  People have really enjoyed them and begged for my recipes.  So it is time for me to confess:  I do not have any recipes.  In fact, I do not follow recipes for most of my cooking.  (Baking and preparing sushi rice are exceptions because precision is required for baked goods or sushi rice to come out in any usable form.  A fair amount of precision chemistry is involved in both.)
But for just about everything else I cook, from stir fry to Russian cabbage borscht, I mostly make it up as I go along.  The reason that I do not tend to follow recipes is that there is so much variation in the ingredients that following some rigid plan just does not seem to work.  Instead, I follow my intuition, guided by a few basic principles.  Once in a while the results are not up to my expectations, but that is rare.  And they are always good – just sometimes not quite as fabulous as I would like.  I am usually the only one who is disappointed and who complains.  Everyone else usually raves about how good it all is.
Although my stir fry dishes are improvised, there are a few basic principles I follow.  These keep the meals tasty and healthy.  Here they are:
1.  I stick with organic produce to the best of my ability. It is far healthier, and almost always tastes much better than other produce.
2.  I avoid veggies that have a high moisture content, as they tend to cool the wok too much.  For example tomatoes don't generally work well, whereas broccoli works great.  If you use the high water content veggies you end up with slow-steamed veggies that don't taste very good and that don't have an appealing texture.  They likely are not as nutritious, either.
3.  Before cooking, I cut all of my veggies into convenient bite-sized pieces.  That way they cook quickly and can be easily eaten without the need for a knife.  (I eat almost all meals with chopsticks and have since I was a young child.  And for stir fry meals it just seems like the right way to eat.)
4.  Besides making sure the veggies are bite-sized, I consider how fast the veggies tend to cook.  Some veggies cook very quickly and others cook more slowly.  One way to make sure that all are done at the same time is to vary the size – slow cooking veggies cut into smaller sizes and faster cooking veggies into larger sizes.
5.  I do ALL of my stir frying with organic coconut oil.  That is the only oil I use.  It is the only oil that I am sure can be heated to stir fry temperatures without undergoing chemical changes that make it toxic.  I have heard many people, even people who supposedly know what they are talking about, claim that other oils, such as peanut oil, olive oil, and others are safe to heat to frying temperatures.  But when I dig down into the available research I always find that they are wrong.  Stick with organic coconut oil and you will be safe.
6.  I am very generous in my use of the coconut oil.  I put enough into my wok so that when I stir the veggies around for a bit, they all get a thin coating of the oil.  When I tell people this or show them, some are horrified that I am preparing a meal that has far too much cholesterol in it.  That is actually not the case.  It turns out that including generous amounts of organic coconut oil in your diet will actually improve your blood cholesterol levels and even help you maintain a healthy weight, as well as providing many other important health benefits.
7.  I use a plain carbon steel wok, which has been "tempered" with coconut oil.  You can find articles on the Internet on how to temper cast iron skillets and woks.  These procedures are fine, except substitute organic coconut oil for whatever oil they recommend.  It won't temper quite as well as flax seed oil, which is the traditional oil for tempering cast iron skillets, but it is much healthier with the heat involved and it will do a good enough job of tempering your wok.
8.  I use a food grade stainless steel chang, (traditional stirring tool for cooking in a wok), to stir the veggies.  If you can't find one of those, (the may be hard to find outside of some of the China Town areas in the larger cities), you can also use a bamboo paddle.  These have become popular enough so that they are available on-line and through many stores that sell cooking supplies and utensils.
9.  There are some veggies that take significantly longer to cook than others.  When I am including those, I do not mix them in with the rest of the veggies.  Instead I cook them most of the way and then add the rest of the veggies.  Green beans are a good example.  They can take up to 10 minutes to cook.  While broccoli and snow peas take only 2 minutes or so.
10.  My preferred seasonings are fresh ginger and fresh garlic.
11.  On most consumer stoves, (I talking about household gas ranges here), it is hard to have enough heat.  So I turn it up all the way.  First I make sure that the inside of the wok is lightly coated with the coconut oil over its entire surface.  Then I put a few heaping tablespoons of additional coconut oil in the bottom of the wok.  I turn the heat up all the way.
12.  When the oil is hot enough so that a pinch of my minced garlic thrown in dances and spits, I throw in the mixture of veggies.  (Again, if you are using some slower cooking veggies, throw them in first to give them a head start.)
13.  As soon as the veggies are in the wok, I add the rest of the minced garlic and minced ginger.  (Some people say to put that in the oil first to flavor the oil.  But I find that the ginger and garlic tend to burn if I do that.  So I add them after the veggies.)
14.  I do my best to cook everything just enough so that the veggies are easy to eat, but still retain most of their original texture.  It is easy to overcook them, which is one of the biggest mistakes I find most new stir fry cooks make.
15.  When the veggies are almost done, and just before I am ready to turn off the heat, I often add some slivered almonds and maybe some roasted sesame seeds.  (Organic, of course!)  Even a modest amount of these add a great deal of delicious flavor.
16.  After I have turned off the heat, I often drizzle a small amount of sesame oil over the whole mixture and stir it in.  This adds great flavor.  The reason I add it after the heat is off is because sesame oil is one of those oils that is not safe if heated much above the boiling point of water.
17.  In general, keep in mind that the wok stays hot for a little while after you turn off the burner. So it is easy to overcook your veggies. I recommend turning off the heat when you think the veggies are almost completely done, but not quite.  They will keep on cooking for 30 seconds or so.
Those are the most important basic principles I follow.  I have a few more tips to share with you:  Sometimes I want to have some more concentrated protein than the veggies can provide.  I often include some shrimp or scallops for that.  If you are a meat eater, you could include some chicken, or even some organic pork, or…  If you do this, I recommend that you stick with organic.
If you are going to add shrimp, meat, or something like that I recommend that you cook it most of the way through, remove it from the wok, and then add it back just when the veggies are about ¾ of the way done cooking.
What About Sauces?
Many people make elaborate sauces to either mix into the stir fry while it is cooking, or to add when it is done.  I do not do that.  I want to fully taste the ingredients in my stir fry, and I find the fancy sauces tend to cover up the other flavors.  Also, they often contain lots of sugar, corn starch and other ingredients that I would rather avoid.
I find that just having some organic, wheat-free soy sauce at the table and letting people add it to taste is much more satisfying.  And I have been told by a number of people from the part of China where this style of stir fry mostly originates, that when they prepare home-cooked meals they do not go for the fancy sauces, either.  They keep things simple, straight-forward and delicious.  The fancy sauces are mostly a Western "innovation".
I generally cook a batch of organic brown rice to go with the stir fry.  I have people serve themselves with the rice, then we serve the stir fry right out of the wok and use the chang to place it over the rice.
Some Vegetable Recommendations:
Here is a quick list of some of my favorite veggies to include in a stir fry.  You only need a few.  If you try to put too many varieties in a single stir fry it tends to make things overly complex and the flavors seem to get lost.  Part of the appeal in a good stir fry is its simple elegance.  So it is good to maintain that.
Broccoli
String beans
Snow peas
Red cabbage
Yellow onions
Baby bok choy
Snap peas
Red bell peppers
Celery
Zucchini squash
And we sometimes include mung bean sprouts that we raise.  (I don't like to use the commercial bean sprouts because they are often bleached to make them look pretty.  That compromises the taste and probably poses a health risk.)
That should be all you need to know to get started.  Have fun!  Happy cooking and happy eating!
Please post your comments and questions below.
To your joy and great health!
Jeff Bell