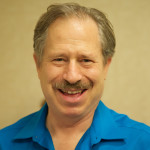 This past Memorial Day here in the U.S.A. was bittersweet for me. I learned that a longtime friend of mine, who was a veteran from the first U.S. invasion of Iraq, Desert Storm, who had been battling PTSD and severe depression for years, had taken his life.
I am not much of a fan of war.  It is too often chosen as the "solution", when I think it should be the very last option, only to be used when all else has failed and when there simply is no other option.
I think there are very few instances in history when war may be justified. But that does not mean that I blame veterans or do not respect and value them.  Rather, I blame our political leaders and their partners in war mongering, often in service to their well-hidden cynical agenda.  (Would there have been a Desert Storm if the national export of Iraq had been broccoli?  Possibly not!)
Given the recent death of my Iraqi veteran friend I thought it would be good timing to introduce my first ever guest blogger on this site.
I am not sure how many people realize just how hard it is for the people who have served in this nation's military to return to civilian life when their service is over.  There are few resources and not much guidance for those needing to make this difficult transition.  Add to that the very high rates of PTSD that have become so common among our military personnel and we have an epidemic on our hands.  Not enough is being done to help.
A good friend of mine, Earl J. Katigbak, who has been through the experience, has walked the walk, and who has a huge heart, has written a practical guide to help veterans and their families.  I highly recommend this for those suffering and for anyone concerned about this badly under-addressed issue.
Take it away, EJ!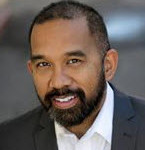 When I was in the Marine Corps, I had a friend – we'll call him Dan to protect his identity.  He may not have been cream of the crop, but he was a good Marine.  Dan taught me how to ride motorcycles.  I never quite got the hang of it, but he was a "learn-by-doing" kind of guy. Although he was married, Dan served as a great wingman.  On many nights at the local dive bar not too far from base, I remember him literally pushing me to talk to girls.  I was quite shy with the ladies, but Dan was a great motivator.
We came back from Afghanistan in 2009.  I was more than ready to go home.  I was honorably discharged and I came home.  I hadn't heard from Dan for a few months when I got a call from a mutual friend of ours.  He told me that Dan had killed himself.
I wasn't sure what to think.  "No way! It can't be true," I thought to myself.  After the initial disbelief had gone, I began to ask why.  My friend had told me that shortly after we returned from Afghanistan, Dan was having problems.  He never hinted at suicide, and no one really knew exactly what was going on.  All that we knew was that Dan shot himself and he was gone.
To this day, I still think to myself, "Something could've been done."  I try not to carry guilt around his death, but it's not easy not to.  What I do instead is turn this potential guilt into motivation to help other veterans.
Whether on deployment or back at home, the casualties of war happen, even when wars end.  That's why I wrote my first book, "Your Amazing Itty Bitty Veterans Survival Book: 15 Keys to Help You & Your Family Deal with PTSD."
A representative from a company called "Itty Bitty Books" approached me to write it.  It's a resource for families and friends of veterans to help them in times of great need.  The book also helps us understand what may be going on the minds of those transitioning out of the military.
Whether you know a veteran, or simply want to help, getting this book is one of many ways to help veterans make the full transition to a life outside of the military.  It's only forty-six pages long and it doesn't cost much.  The book is easy-to-read, and this was intentional.  I wanted as many people as possible to have a handy and easy resource when they need it.  You can buy it on Amazon.  You can request it at your local book store.
I'm not sure what else to write, or what else to say.  All I do know is that someone once told me that "we train our men and women in the military for war, but we don't train them for peace." Hopefully, we can change that.  To help, I had to write this book.
"Your Amazing Itty Bitty Veterans Survival Book: 15 Keys to Help You & Your Family Deal with PTSD" is a simple, practical strategic victory manual for veterans and their families to recover from and overcome PTSD by applying these 15 successful principles together!  Every day, 22 U.S. veterans commit suicide.  9% of incarcerated inmates in the U.S. have served on active duty.  Over 8% of the homeless are veterans.  PTSD and other mental illnesses affect families and friends as well.
Here is what one of my close friends had to say about this book:  "In this revolutionary Itty Bitty Book, Earl J. Katigbak shows you how to cope with issues veterans face as a family and community. Apply these simple and effective 15 principles with your veteran and family in order to recover from and claim victory over PTSD.  In this book, you will discover:  What to do if your veteran becomes suicidal.  How veterans can re-assimilate into the lives of their children.  How to find the right therapist.  Pick up a copy of this powerful book today and discover how to heal from PTSD and other issues you and your family may be facing with your veteran."
Here is a link to the book on Amazon.  (It may is also available from several other sources.)
Your Amazing Bitty Veterans Survival Book
Thank you, EJ!
It is my hope that as a nation we can come together and team up to acknowledge and more effectively deal with this very real health epidemic.
To your great health!
Jeff Bell