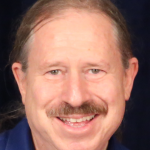 I just learned of a new project that gives us all an opportunity to significantly improve our immune systems, and at the same time participate in valuable research about Vitamin D and its relationship to the immune system.
The timing is perfect.  I am just about to release a new article on how to protect yourself against the Swine flu as well as other flus and pathogenic threats without submitting to the very dangerous vaccines that are being promoted.  (Shamelessly promoted in the name of profits over health, and without regard for safety or efficacy.)
A major component of my immune strategy is to optimze my vitamin D level.   All the best current research strongly points to the crucial role that optimum vitamin D levels play in maintaining a healthy immune system.
However, optimizing one's vitamin D level requires testing at least every 6 months.  Many people either do not have access to the tests, or would need to get a test requisition from a doctor in order to get tested.   This is a nuisance and an extra expense just when most of us don't need extra expenses.
Partly to participate in this safe and exciting research project and partly to avoid the expense and hassle of an otherwise-unneeded doctor's visit, I just joined the research project.  This means that without seeing a doctor I can get a vitamin D test twice each year.  What's more, they use the same lab that I use and recommend for hormone balancing – ZRT Labs, which I know to be one of the best in the world.
The cost is $65.00 twice a year for the testing as long as you are a participant.  (This was the price for the testing as of 1/1/2010.  Be sure to check as the price may have changed by the time you order your test.)  The sample can be taken in your own home.  It's easy and it's a safe way to optimize your vitamin D level, which in turn will dramatically improve your immune system's functionality.
What a deal!  Here's the Web Address to join the program:
https://www.grassrootshealth.net/questionnaire-welcome?c=1&js=1
If you prefer not to join the Vitamin D research project you can simply order a test kit by Clicking the "Buy Now" Button below.  The test is slightly more expensive that way, but it may be more convenient.  You do not even need to get a requisition signed by a doctor.  You can easily use the kit and prepare the sample from the convenience of your own home.
It is possible that you can look around and find a test for less, but by the time you add the cost of getting a doctor to sign for it, that may not pay.  If you do get your test elsewhere be sure it is a genuine test for accurate blood levels of vitamin D following these guidelines:
There are two vitamin D blood spot tests:  1,25(OH)D and 25(OH)D.   25(OH)D is the better marker of overall D status.
The correct test is 25(OH)D, also called 25-hydroxyvitamin D.  Click the button below to buy your test kit directly from Labrix, a nationally recognized, high-standard lab.
To your health!
Jeff Bell
P.S.  Be on the lookout for a new article on protecting yourself from the Swine flu and other such threats.  It will be included in our newsletter, which will be out any day now.