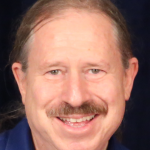 We all "know" that making alcohol for fuel from corn is a terrible idea, right?  It costs too much, it takes too much energy, blah, blah, blah.  I think you'd be hard pressed to find very many people in the environmental movement these days who would dispute that.  But what if it's not true?
Let's see if we can find out.  The first rule of investigation when it comes to anything like this, including health issues where there may be profits at stake, is to FOLLOW THE MONEY!  So let's see.  Who would benefit from killing the ethanol fuel movement?  How about the oil companies?  They seem like good candidates for this one.
Remember not that long ago hearing that the competition between using corn for food and converting it to fuel had driven the price of corn through the roof?  I think it safe to say that most of us didn't even bother to look further.  We just accepted that there wasn't enough corn to do both, and that making fuel from corn was a bad idea.  (To be sure, there are plants that are much better to use for making fuel than corn.  But this story is still a great illustration of how easily we are manipulated and how important it is for us to look beneath the covers.  Read on for what really happened.)
In order for competition to drive up the price of a resource there must be scarcity or at least perceived scarcity in the marketplace.  So it is interesting to note that last year while the price of corn skyrocketed from around 3 dollars a bushel to more than 7 dollars a bushel in just a few months, there remained millions and millions of bushels of corn in storage that were never bought nor used, and that are still in storage to this day.  Meanwhile all of us environmentalists were wringing our hands in guilt because our demand for corn to make ethanol fuel was forcing the price of corn so high.  It seemed it must be our fault that indigenous peoples who had depended on corn as a staple of their diet for centuries could no longer afford to buy the corn they needed.
So what did happen, and why did the price of corn go up like that?  Well, it turns out that a certain oil company, who shall remain nameless, but whose initials are Valero, (oops, I think I may have let the cat out of the bag – sorry!), bought millions and millions of dollars worth of futures on corn.  They had no use for the corn and never took delivery on any of it.  But they did place the options, which did drive up the price.  Then they launched a massive PR campaign to make sure we all knew and accepted as truth that we had done this terrible thing to the corn-eaters of the world, by using too much of their corn to make fuel.
And that oil company's strategy worked just the way their strategic planners promised that it would.   It became accepted truth that those of us who blindly followed our "misguided" environmental concerns were the culprits who had hurt the indigenous peoples.
As I said earlier in this article, corn is not the most efficient plant substance to use for making ethanol.  We can and should do much better.  But I thought this story important just because so few of us knew about it, and because it so clearly illustrates the need to analyze below the surface, follow the money, and beware of accepted truths.
BTW, when properly produced and properly burned ethanol produces very little pollution at all.  Compared to fossil fuels it is nearly spotless.  To be sure, burning hydrogen is cleaner, but not by that much, and the ethanol technology is ready today.  Hydrogen still seems to be quite far off in the future.  There are serious technical hurdles that are too involved for this short post.  But they are real and they are daunting.  So maybe ethanol is worth re-considering for now.
Later!  I'm off to go pour some booze into my car's fuel tank so I can make it over to the local McDonalds.  LOL!
To your great health!
Jeff Bell