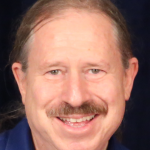 This will be one of my shorter posts.  But don't let the short length fool you.  It may well be one of my most important posts, ever.  If it whets your appetite you may want to read the more detailed article that's linked to it.
The gist of the message is simply this.  In most areas of life we can progress through great effort and will, but there is often a way to accomplish as much or more via "flow".
Flow is that ease, where things just feel like they almost can't go wrong, and it doesn't feel like work.  It's almost as if you think it and it is so.  Athletes refer to this as "being in the zone".
Of course there are things we need to do in life that are just flat out hard.  And sometimes there simply is no easy way.
But the longer I am alive the more convinced I am that I frequently work at things much harder than I have to, and that the extra effort adds nothing of worth to the result.
In fact, I often find that the extra effort and the mental and emotional state I am in when I am working so hard actually detract from the result.  The best results I get are usually when I am working in "the flow", "in the zone", or almost allowing the work to get done rather than sweating my brains out to accomplish something.
Until a few years ago, I observed this but had no clue as to the cause.  I had no idea about why I sometimes got great results with ease and other times obtained disappointing results with great effort.
I sensed that there had to be a piece of the puzzle that I was missing.  A couple of years ago I found it.
Hint:  This is not a gimmick.  This is not about repeating affirmations, nor does it have anything to do with the myriad sets of pop psychology techniques that clutter today's personal growth landscape.
Have I got your interest?
If so, you might want to check this out: Why Do Some People Have The Midas Touch?.
Please feel free to send me your comments and feedback: You can e-mail me, or post your comments on the blog.
To your empowerment and health!
Jeff Bell