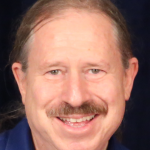 From years and years of experience I can say that muscle-testing can be very accurate, and can be a way to access amazingly precise information.  It can also provide extremely misleading results.
First, for those who may not be familiar with the technique, just what is muscle-testing?  Muscle-testing, which is a technique used in the field of "Applied Kinesiology", is a method for accessing information contained within the body or the subconscious.  (In some circles this is known as the "body-mind".)
The basic technique is simple:  A "strong indicator" muscle is selected.  A question is asked, and the muscle stays strong or goes weak, indicating a "Yes" or a "No".  To those new to this technique, this may sound pretty far out and not very scientific, but bear with me a moment.
Let's take an example:  Suppose I want to know if a client is deficient in calcium.  I might ask my client to hold one of their arms straight out in front of their body, so that their palm is down and their arm is at shoulder height.
I could then make a statement, assuming my client's name is Joe, such as: "Joe would benefit from taking a calcium supplement."  If this is true, then Joe's arm will stay strong when I try to push down on his wrist.  The resistance will be significant.  In fact, I will usually be able to feel the muscle that is holding his arm up go into a sort of "lock mode".
In contrast, if Joe does not need more calcium, his arm will go weak, and it will be easy for me to push it down by applying downward pressure to his wrist.
I am sure that to those of you who are not familiar with muscle-testing this must sound utterly fantastic.  I am almost reluctant to post this out of concern that some of you may conclude from it that I do not base my work on solid science.
Yet, I have relied on muscle-testing to gain valuable health information for my clients for many years now.  Over and over again, I have questioned the results and gone on to compare them with those from the more standard and conventional medical tests.  The degree of corroboration has been extremely high.
Applied Kinesiology has been around for decades, as has muscle-testing, as one of its primary techniques.  Further, Applied Kinesiology is based on Chinese Energy Medicine, which has been around for at least 5,000 years.
Although the technique can be highly accurate and can yield vital information, it must be properly done.  Due to the popularity of muscle-testing and the seeming ease of its use, there are a great many people using it improperly.  As a result a lot of muscle-testing yields wildly inaccurate results.
Not only is this potentially harmful to those relying on the inaccurate results, but it also tends to discredit an otherwise valuable technique for helping people.
I can attest to the fact that it takes quite a bit of study and practice to become proficient at it and to be able to obtain consistently accurate results.
I also will be the first to admit that although I have used it for years and have become quite skilled in its use, I cannot say with certainty exactly how it works.  That is a source of some discomfort for me, but keep in mind that we use electricity all over the world, and yet the most advanced physicists on the planet cannot tell us exactly how it works.
I hope that those of you new to muscle-testing are skeptical.  Please read on:
Some years ago my father was visiting and we began to talk about Applied Kinesiology in general and muscle-testing in specific.  My father was quite skeptical.  I should tell you that my Dad went through medical school and has a very strong scientific background.  He tends not to accept or believe in most things that cannot be proven by scientific method.
He asked me how muscle-testing worked.  I admitted that I did not know.  I had some ideas and possible theories, but no conclusive information to answer his question.  I told him that it was based on the body's unconscious wisdom and on the principles of Chinese Energy Medicine, but I could not be more specific than that.
We agreed that it was possible that muscle-testing was legitimate even if we did not know how it works.  But to really trust it we should first test its accuracy.
We decided to try an experiment to do just that.  Here's what we did:
We took 10 small paper bags that were as close to identical in appearance as possible.  We put a small sample of a known substance in each.  Three of the substances were clearly harmful to health, two were neutral, and five were beneficial.
For the harmful substances we used ant poison, copper sulfate and artificial sweetener.
The two neutral substances were some not-very-good-quality vitamin C and some equally poor vitamin B.
The beneficial samples were L-Carnatine, Calcium, DIM, MSM and some good quality protein powder.
Keep in mind that these beneficial samples were things that were known by other methods to be healthy and good for my Dad.  Any of them might well have tested weak for someone else, for whom they may not have been beneficial.
We sealed the bags, being careful not to mark them in any way that could identify them.  We were even careful to make sure the samples weighed nearly the same amount so that picking up the bags would not provide any clues.  We then mixed the bags up on the table by moving them all around until we were sure that neither of us knew which bags contained which samples.
I then asked my Dad to hold his arm out and to resist my efforts to push it down.  I held each bag against his stomach, one-at-a-time, and pushed down on his arm.  I marked the bags with a plus sign if his arm stayed strong.  I marked them with an equal sign if the arm was not clearly strong or weak.  And I marked the bags with a minus sign if his arm went weak.
After we had tested all ten bags, we opened each to see what the results were.  Amazing!  Each of the three bags with the harmful substance was marked with a minus sign – they had all tested weak.  The two bags containing substances that were neutral had equal signs on them.  The five beneficial bags all had plus signs on them.
I was convinced before this experiment that muscle-testing could be very accurate.  My Dad was amazed but convinced, as well, after our experiment.
Since our experiment I have encountered a number of people claiming to be able to use muscle-testing to get answers.  Some have been health professionals and some have not.  Sadly, a significant number of these testers from both arenas have clearly not been well trained, and have not been able to get consistently accurate and impartial results.
Although I cannot say with certainty exactly how muscle-testing works, I am certain that its accuracy depends on very precise techniques that must first be thoroughly mastered and then meticulously applied.  Sloppy methods and techniques beget sloppy results.
I do want to stress that whenever possible, especially if you are dealing with an important question, e.g. "Is this lump cancerous?", it is important to get corroboration of any answers gleaned by muscle-testing.
In addition to learning to accurately feel when the "strong indicator muscle" is really locked and when it goes weak, there is a real science to crafting questions that will lead to definitive results.  The questions need to be literal, generally simple, and have a clear "yes" or "no" or "true" or "false" answer.
If you are interested in learning more about Applied Kinesiology and muscle-testing, you might want to consider taking a "Touch For Health" class.  These are taught all over the world.  The instructors are mostly very good, and the quality of the classes is high.  If you apply yourself you can expect to come away from the class with a set of valuable tools that you can use to significantly improve your health.
To your health!
Jeff Bell