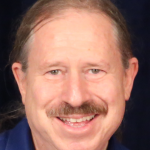 Those of you who read my "Kissing Warts Goodbye" blog post of 08/14/2009 know that I got rid of a wart that had grown under a fingernail and that had been with me for about 45 years.
I used MMS to get rid of this wart.  I had previously tried a number of "remedies" and none worked.  The MMS did the trick in a couple of days.
Since then I have learned of a couple of improvements to the process.
The first is really simple:  Use a 50% solution of the Citric Acid Activator that is used to activate the MMS, instead of the 10% solution previously recommended.  The reason for this is simple:  If you use a 10% solution of the Citric Acid Activator then you must mix it in a 1-to-5 ratio with the MMS.  So you would use 5 drops of the Citric Acid Activator for each drop of MMS.
By using a 50% solution of the Citric Acid Activator instead of the 10% solution, you can mix using a 1-to-1 ratio.  So you would mix 1 drop of the 50% Citric Acid Activator solution for each drop of MMS.
You still wait the 3 minutes for the MMS to be activated, just as you would if using a 10% solution.
The advantage is that you end up with a stronger, more concentrated solution of activated MMS.  This does an even better job of kicking the wart's butt – making it say "uncle" and leave.
Since most of the Citric Acid Activator that is available for purchase is mixed in a 10% solution, which has been the standard for years, you may have to hunt a bit to find a 50% solution of the Citric Acid Activator.  Or you can mix your own from dry Citric Acid Activator powder.
In case you are looking for a source for 50% Citric Acid Activator, you can buy it from A2Z, using this link:
Once there, click on the Citric Acid link on the main page.
You can also buy the dry Citric Acid Activator powder link on that page. Mixing is simple: To make 10% Citric Acid Activator solution, dissolve the dry powder in distilled water, in a 1-to-9 ratio by volume. For example, dissolve 1 tablespoon of the dry powder in 9 tablespoons of the distilled water.
To make a 50% solution of the Citric Acid Activator, mix 1-to-1 by volume. For example, to make a few ounces of solution, dissolve 3 tablespoons of the dry powder in 3 tablespoons of distilled water.
Note that the 50% solution takes longer to dissolve than the 10% solution does. You may have to swirl it around for awhile. Or if you have an inert, non-metallic stirring rod, like a glass rod used to mix drinks, you can use that to stir it into complete solution a little faster.
The second improvement is to use DMSO, (chemical name: Dimethyl Sulfoxide; formula: CH3SO), with the MMS. This allows the activated MMS to penetrate deeper into the wart and to penetrate faster. The result is that it is much more potent in eradicating the virus that is causing the wart.
If you plan to use the DMSO, please read the safety points that relate to DMSO. I have used it safely for over 45 years. For most people it seems to be very safe. That is, as long as the safety points are followed. I list them at the end of this post.
Just using the 50% solution will improve the ability of the MMS to kill the wart. This more concentrated form of the activated MMS is much more powerful than that made with 10% citric acid activator. So it gives the wart far more grief.
Mixing the DMSO with the activated MMS allows the MMS to penetrate much more deeply into the wart, which makes it more effective.
You can generally buy DMSO in most health food stores. Due to the idiosyncrasies of the FDA, you may have to sign a form saying that you are using it as a solvent, or that you are not using it on a human being. You can also often find DMSO in feed stores, particularly in a rural area. (It is commonly used to treat joint injuries on race horses and other four-leggeds.)
If you use the mixture of MMS and DMSO to treat warts, consider applying it about every 24 hours for several days. That should do the trick. Also, to make it even more effective, if practical, you may carefully trim the hardened, dead skin that typically winds up on the top of most warts. Be careful not to trim down far enough to hit nerves and cause pain or bleeding – just the dead layer on top. This will further improve penetration and may make the wart go away sooner.
Here are the safety points for use of DMSO:
1.  I purchase only pharmaceutical grade, unscented DMSO. I use the 99.9% strength DMSO.
2.  I wash the area I intend to treat with Castile Soap before treating it. I use Dr. Bronner's Unscented, Baby-Mild Castile Soap.
3.  After washing the area with the Castile Soap and thoroughly rinsing it with water to remove any soap residue, I rinse the area one more time with distilled water.  I allow it to air dry.
4.  I paint on the DMSO and MMS mixture on with a glass rod that is like a swizzle stick.  (I bought several inert glass stirring rods from a supplier of chemist's glassware.  Some professional bar suppliers also have these for sale.)
5.  I allow the area treated with the DMSO and MMS mixture to air dry.
6.  I avoid letting the area come in contact with anything that could be toxic for at least 4 hours.
Important things to know about DMSO:  DMSO, (chemical name: Dimethyl Sulfoxide; formula: CH3SO), is a naturally-occurring solvent.  (Don't let the word solvent scare you – water is a solvent!)  As a solvent, DMSO has some unusual properties:  It very quickly penetrates the skin.  It goes into the bloodstream and into any body tissue that is below the skin.  In fact, it penetrates so well and so far that when I paint some on my knee, within a minute or so I can taste it on my tongue.  (It has a garlic-like taste.)
DMSO not only penetrates the skin and goes into the farthest reaches of the body, but it also pulls in any substances it is in contact with, as well.  So if I have some skin cream on my hand and I paint on some DMSO, it will pull in the skin cream, or at least some of the chemicals in the cream, with it.  I most likely do not want that to happen, which is why I follow the careful pre-treatment cleaning steps outlined above.
Once the DMSO has been painted onto the skin, it leaves the skin hyper-permeable for up to 4 hours.  So I am careful not to wear clothing that has synthetics or possibly toxic clothing dyes, over the area I treat.
Final Score:  Good Guys 10 – Warts Zero !
To your health!
Jeff Bell