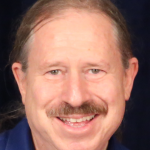 Every once I a while I find out about a natural health protocol that is truly a breakthrough.  Magnesium is such a find.  It turns out that effectively boosting bioavailable magnesium levels for most of us provides dramatic health benefits.  In fact, it is fair to say that some of the benefits go beyond dramatic into the realm of astonishing.
Bioavailable Magnesium:
First let's talk about what is meant by bioavailable.  Hint – taking oral magnesium supplements, in no matter what form is not going to do it.  The problem there is that most magnesium supplements are either destroyed by the digestive system, or are simply not in a form that can be absorbed and utilized.  Furthermore, magnesium in any oral form is a powerful laxative.  So if you were to take enough magnesium to really do any good for the rest of your body you would be a perpetual passenger on the proverbial "porcelain bus".
And even were you able to tolerate therapeutic levels of magnesium, studies indicate that for significant absorption to occur, the magnesium needs to remain in the intestinal tract for at least 12 hours.  This is unlikely, especially given the laxative effect of oral forms of magnesium.
For the magnesium to do any real good it must have a way to get into the body, and then it must have a way to get into the blood stream and into the cells.  Magnesium is crucial to the proper functioning of the mitochondria in the cells, which is where the body's energy is generated.  There is a complex bit of biochemical magic that happens in the mitochondria of our cells, called the "Krebs cycle", and which is the means by which all of the energy that the body uses is produced.
Without magnesium the Krebs cycle cannot take place.  With insufficient magnesium the Krebs cycle is severely compromised and the body's energy level is significantly reduced.
So bioavailable magnesium is magnesium that must be able to get into the body, into the blood stream and then into the cells in a form that can be used by the mitochondria to produce our life energy.  Oral magnesium is simply not a viable way.
That leaves 2 practical alternatives:  One is intravenous magnesium therapy and what is known as "transdermal magnesium therapy".  In more and more areas of emergency medicine intravenous magnesium therapy is being used, often with great results.  (Frequently faster, safer and more effective than pharmaceuticals.)
Fortunately, for ongoing health and for improving most chronic conditions where magnesium is likely to be effective, intravenous therapy is not needed.  Instead, "transdermal magnesium therapy" seems to be the perfect solution.
What Is Transdermal Magnesium Therapy?
Transdermal Magnesium Therapy is simply applying magnesium in a bioavailable form, to the skin where it is absorbed and passed through the skin and into the blood stream.  This is so simple that anyone can do it.  And yet, it can be just as effective as intravenous magnesium therapy, without the discomfort and added costs.
There are a number of transdermal magnesium therapy methods.  Therapeutic magnesium intended for transdermal use is available in several forms, including:
Magnesium Oil
Magnesium Gel
Magnesium Lotion
Magnesium Bath Flakes
Magnesium Oil is a somewhat questionable name, as magnesium is not an oil.  It is a metal.  However, it can be suspended in an oil-like liquid, which is then sprayed on the skin or even under the tongue, and then absorbed into the body. (Caution, it tastes pretty bad!) Avoid spraying it on really sensitive areas of the skin, and never in your eyes. I spray is over a large area of my body, such as my abdominal area, or my legs. Then you can let it soak in for about 20 minutes and wipe off the excess, or leave it on. If left on, it may form a slight crustiness o the skin surface, but that easily showers or washes off. I find it convenient to apply it before bed and then just leave it alone.
In each of these forms magnesium is present in the form of a mineral salt: magnesium chloride, which the body can readily utilize. This is not to be confused with magnesium sulfate, or "Epsom Salts", which are not nearly as effective for Transdermal Magnesium Therapy.
The magnesium gel is generally applied to a large area of the skin, and left there for 20 minutes or longer so that it can be absorbed.  After approximately 20 minutes some people wipe off the un-absorbed excess.  Others leave it on since it can't really hurt anything.  (I leave it on.)
The magnesium lotion is rubbed into one or more areas of the skin and left to be absorbed.
The magnesium bath flakes, as the name implies are dissolved in warm water for either a whole body bath, or for a foot bath.  Again, 20 minutes seems to be the optimal submersion time.  If you do this, be sure to use warm water that is as free of chlorine, fluoride and other toxins as possible.
What Are Some Of The Conditions Improved By Magnesium Therapy?
Two of the most dramatic health areas where magnesium therapy has proven to be highly effective are normalizing high blood pressure and both preventing cancer and disrupting the growth of cancers.  (I'm trying to steer clear of the FDA so I am not using the "cure" word in conjunction with cancer, but in some cases the results are so dramatic that it is tempting.)
Here is a partial list of health issues and areas where magnesium therapy has been shown to be effective, courtesy of Dr. Mark Sircus, Ac., OMD, (a word renowned expert on Transdermal Medicine and on Magnesium Therapy):
Aids in hypertension, (high blood pressure)
Arthritis relief
Restless leg syndrome
Stroke prevention
Aids in stroke recovery
Insomnia
Cardiac disease, including prevention
Memory impairment
Overall energy production
Detoxification and heavy metal excretion
Neurological balance
Emotional balance
Insulin resistance
Asthma
Cystitis
PMS and menstrual cramps
Tooth decay
Blood vessel spasms
Muscle spasms
Anxiety and panic attacks
Fatigue
Premature aging
The full list is considerably longer, but this is a good start.
In Summary:
Most of us are deficient in magnesium, which sets up for many chronic health conditions, some of which are serious. Oral magnesium supplementation is almost never practical or effective.  The answer for most of us is Transdermal Magnesium Therapy.
The best source I have found for Transdermal Magnesium Therapy products is Ancient Minerals.  The primary products are:
Magnesium Oil, which can be sprayed on the skin, or in smaller quantities for more immediate effect, sprayed under the tongue.  (Caution, it tastes pretty bad!)  Avoid spraying it on really sensitive areas of the skin, and never in your eyes.  Leave it on for approximately 20 minutes then wipe off the excess.  No harm is caused by leaving the excess on and you may absorb slightly more – a good thing!
Magnesium Gel, which can be rubbed on the skin.  Again, avoid highly sensitive areas of the skin.  This also should be left on for 20 minutes or more.
Magnesium Lotion, which can be rubbed on the skin.  This is more gentle than either Magnesium Oil or the Magnesium Gel, and is less likely to cause irritation.  This is especially recommended for young children.  (In some cases children who have side-effects from vaccines may benefit from transdermal Magnesium Therapy in the form of Magnesium Lotion.)
Magnesium Bath Flakes, which can be used for a foot bath or for a whole body bath.  Put a cup or up to 3 cups in the cleanest purest warm water you can get and use as a foot bath.  Soak for approximately 20 minutes.  This is a great detox, magnesium booster and calming therapy for improving sleep.  Magnesium Bath Flakes also work great for a whole body bath.  For a whole body bath, I use approximately a little over 1 ½ pounds of the bath flakes.   for a great footbath, I bought a large ceramic planter that I verified has lead-free glaze and that does not have a hole drilled in the bottom.  This makes a very comfortable, safe foot bath.  Because it is ceramic, it holds the heat well and so the water stays warm for the full 20 minutes.  If you try this, please be sure that the glaze is lead-free and that it does not include other known toxins.
Here are links for products and more information:
Ancient Minerals Magnesium Oil in 8 ounce sprayer and in 64 ounce bulk;
Ancient Minerals Magnesium Chloride Bath Salts in 1.65 lbs, 6.5 lbs, and 32 lbs packaging;
Ancient Minerals Magnesium Gel in 8 ounce tubes and in 64 ounce dispensers; (This works like the Magnesium Oil and the Magnesium Lotion, but may be more convenient in some circumstances.)
All Ancient Minerals Magnesium Products;
Overview of all Magnesium Supplements and their absorption rates;
Need more magnesium? Ten Signs To Watch For;
Transdermal Magnesium Benefits
In the interests of transparency and full-disclosure I want to let you know that MyHealthOptimizer.com gets a small referral fee on your purchases if you use any of the above links.  These modest funds go towards supporting the ongoing research and free publishing that this web site is all about.
Please feel free to post your comments, questions, suggestions, or… in the comments area below.
To your great health!
Jeff Bell