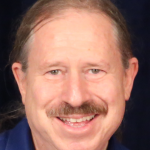 A number of years ago I published an article about reducing heart disease risk.  It outlined a very simple step that anyone could take to drastically cut the risk of the most common forms of heart disease.
The article approached the risk reduction by dealing with a common cause of heart disease.  When the article was published, there was a fair amount of anecdotal information in support of the recommendation.  But there were no large-scale scientific studies I could call upon to convince skeptics that such a simple do-it-yourself procedure could make such a large difference.
Now that the studies have been completed and there is ample scientific evidence, I want to return to the recommendations.
The new scientific studies and evidence confirm that a major portion of heart disease is caused by dental bacteria.  The dental bacteria gets into the blood stream and migrates to the heart area, where it causes extensive damage.  Some of the destruction caused by the bacteria include:
Inflammation of the pericardium (the membrane that encloses and protects the heart) 1
Destruction of heart valves 1
Inflammation of coronary arteries and related cardiac arteries 1
Coronary artery blockage 1
Further, the scientific studies show that this same dental bacteria can migrate to other parts of the body as well, where it can cause:
Arthritis 2
Damage to many internal organs
Prostatitis in men 3
Damage to blood vessels throughout the body, from major arteries to capillaries 1
Compromised brain blood supply 1
Pulmonary Obstructive Disease 4
High blood pressure 5
Further, it is likely that there are other possible areas of damage that have yet to be discovered.
Have I got your attention, yet?  Good!
Here's the really great news:  It is actually very easy to protect yourself against this potentially dangerous risk.  The recent scientific studies show that simply brushing your teeth well twice a day can reduce your risks up to 70%!
So carefully brushing your teeth at least twice each day becomes a no-brainer, right?
How about taking just one more step to drop your risks of all damage from dental bacteria to almost zero?  Would you like to do that?  Read on.
For years I have brushed my teeth with just a drop of oil of oregano on a toothbrush immediately before and after all dental visits.  I even do this before and after simple cleanings.  The oil of oregano kills almost all the bacteria in your mouth.
It is almost certain that a visit to the dentist, even for a cleaning, it going to result in some bleeding of the gums.  If the usual population of dental bacteria is present and undisturbed when you visit the dentist, the risk that at least some of this bacteria will get into your bloodstream and migrate to other parts of the body is very high.  As I pointed out above, the results can be dire.
By brushing with the drop of oil of oregano right before and after dental visits, this potentially dangerous bacteria is killed and the risk is eliminated.
An added benefit of using the oil of oregano as described in the linked article is that your overall oral health will improve.  Further, in contrast to using antibiotics for this same purpose, the oil of oregano does not have any negative side-effects.  And bacteria will not become resistant to the oil of oregano as they all too frequently do with antibiotics.
CAUTION:  Oil of oregano is very strong.  Never use more than a single drop.  In fact, I strongly recommend that you read my original article on how to use this method.  That way you can assure yourself that you are doing it effectively and safely.
Here the link to the article on How to use Oil of Oregano to eliminate dental bacteria.
Please feel free to send your questions or comments to:  jeff@myhealthoptimizer.com
To your great health!
Jeff Bell
Please visit www.MyHealthOptimizer.com for more valuable health information.
---
References:
1 – de Olivera C. Toothbrushing, inflammation, and risk of cardiovascular disease: results from Scottish Health Survey. BMJ 2010;340:c2451.
2 – Ishi Ede P, et al. Periodontal condition in patients with rheumatoid arthritis. Braz Oral Res. 2008 Jan-Mar;22(1):72-7.
3 – N. Joshi, et al.  Association Between Periodontal Disease and Prostate Specific Antigen Levels in Chronic Prostatitis Patients. Journal of Periodontology: doi:10.1902/jop.2010.090646. Posted online on February 10, 2010.
4 – Deo V, et al. Periodontitis as a potential risk factor for chronic obstructive pulmonary disease: a retrospective study. Indian J Dent Res. 2009 Oct-Dec;20(4):466-70.
5 – Desvarieux M, et al. Periodontal bacteria and hypertension: the oral infections and vascular disease epidemiology study (INVEST). Journal of Hypertension: HJH.0b013e328338cd36.