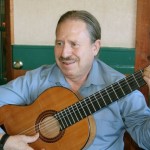 It seems that there is more and more need to find ways to eliminate the stress and pain of negative emotions in our daily lives.  And when we are in unusually difficult circumstances or emergency situations, this need is even greater.
Some people ignore this need, usually with highly detrimental health effects.  Others spend lots of time and money in various forms of therapy.  And still others rely on pharmaceuticals to alleviate their stress and emotional pains.  Since you are visiting to this site, I probably do not need to even mention the downsides to the pharmaceutical approach. 
And I certainly do not want to say anything disparaging about traditional therapy.  It can be highly effective and beneficial.  But it is unlikely to be available right when the emotions you may need to deal with arise.  It certainly will not be available in the midst of  any widespread emergency.  Yet, that is a time when emotional toxicity and emotional trauma become huge issues.  So something much more immediately accessible is clearly preferable. 
What if there were a simple, effective, do-it-yourself method for releasing the emotional charges we are exposed to?  What if this method were so easy to learn that you could begin benefiting from it after one 15 minute lesson?
There is!  It is known as "Emotional Freedom Technique", or "EFT".  I must admit this this one health measure that seemed too good to be true.  I was highly skeptical.  How could something that I could learn in 15 minutes possibly provide so much benefit?
Even though Dr. Joseph Mercola, a doctor I respect very highly, strongly recommended EFT and even said that he used it extensively, I was skeptical.  That is, until I tried it.  Within just a few minutes I experienced so much benefit that I was converted from skeptic to raving fan.  And the more I use it and the more skilled I become in its use the more I appreciate what a wonderful tool it is. 
I use EFT to defuse fears when I anticipate challenging circumstances, to improve my relationships with others, and for general centering and calmness on a daily basis.  I also use it to help my clients to release the emotional charges that may be impeding their own healing and wellness.  I haven't experienced a single bad result, yet.
Do yourself  a huge favor and give it a try.  You won't regret it.  I promise.
If you are new to EFT, here is a great link to help you get started:
http://www.thetappingsolution.com/how-to-tap.php
To your health!
Jeff Bell