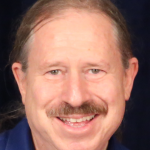 Almost all holistic health practitioners know that toxins, such as heavy metals that accumulate in the body can lead to serious and often chronic health problems.  And lately increasing numbers of "conventional" physicians are beginning to pay serious attention to this important health issue.
Living in the industrial age, and in so-called "developed countries" as most of us do, virtually guarantees that all of us have at least minimal levels of these toxins in our bodies.  These include heavy metals, such as mercury and lead, as well as other toxic elements including antimony aluminum and arsenic.
The levels of these unwanted elements in our bodies are critical factors that affect our health.  Further, the ratios of these elements to those that tend to offset them have a profound effect on health.
For example, if one has a lab value of "0.45" mercury, but has a high selenium value, as well, the mercury is less likely to cause serious harm than it would be for someone with the same mercury level but a low selenium level.  That is because selenium offers some protection from the harm that mercury otherwise would do.
I do not mean to imply that having any detectable level of mercury in the body is ever safe, let alone desirable, but it does tend to cause less harm and represent less risk if it is offset by various elements, including sulfur, selenium and a few others.  (There is no known health benefit from  having any level of mercury in the body, and there is no level that is designated as "safe".)
Having high ranges (different amounts for different elements are considered high) of these toxins can lead to serious health problems.  These can be both acute as well as chronic health problems.  Some examples include:
Chronic Fatigue Syndrome

hormone imbalances

MS

increased chemical sensitivity

sleep disorders

weakened immune system

mental problems

mood disorders

emotional problems

digestive problems

bone loss

and a wide variety of neurological disorders. 
just to name a few!
The first step in dealing with this important aspect of health is to do all that is practical and reasonable to avoid exposure and accumulation of these toxins.  This includes being careful what you eat, (for example, many varieties of fish now have unsafe levels of mercury), making sure the water you drink if safe, refusing dental amalgams, avoiding most vaccines, (most of them use mercury compounds as preservatives), as well as other reasonable precautions.
Once you have adopted appropriate measures to limit your exposure to further toxins, the next step is to detect the mineral toxins and unfavorable ratios that are already present in your body.
Some of the elements and toxins can be detected via blood and/or urine testing.  However, a number of them cannot be accurately measured via blood and urine tests.  And, most of those tests require a visit to the doctor just to get the test requisition signed.  They can be expensive and inconvenient.
There are a number of labs that offer alternative ways to detect and measure these toxins.  Some even include some of the very important information about the ratios discussed above.  Most do not.  Further, a number of these labs are either relatively expensive, and/or deliver results that are suspect in terms of accuracy.
So what to do?  For years now, I have used hair testing to keep track of my own toxic metals and the ratios, as well.  This has enabled me to solve several serious health problems of my own, and to do a much better job of managing my overall health.
There are several labs that use various forms of hair analysis protocols.  I have found problems with most of them.  Trace Elements, Inc. has proven to be an exception.
For more than 10 years I have relied on Trace Elements, Inc. to test my hair.  It is simple to do, accurate, reasonable in terms of cost and has proven to be a very valuable health resource for me and for many of my clients.
What's involved?  It's simple.  You can use the button below to order your test.  The cost is $95.00, which includes a comprehensive report and an e-mail from me with comments to help you interpret the results.
To take the sample, a small amount of hair is clipped from the back of the head, (you can do it yourself, or get a friend or family member to do it for you).  The sample is enclosed with a simple form that you mail to the lab.  Within about 10 days, (if within the continental U.S. – longer if outside the U.S.), you will have your results and my comments.  If you are outside the U.S. there may be some additional shipping costs – e-mail me with your location if you are outside the U.S. for more information before you purchase your test.
How often should you test?  That depends on 2 factors: what your health challenges and/or symptoms are and what the results of your initial test are.  For example, I had a pretty high mercury level and a low selenium-to-mercury ratio detected in my first test.  So I adopted some measures to correct this, and then re-tested in six months.  The measures were successful and the levels and ratios were much improved.  (The symptoms I was concerned with were gone, as well.)  Since then I have followed up with another test on an annual basis.
Here's what a typical test report from Trace Elements, Inc. looks like:  This is a link to a typical sample graph showing toxins and ratios.  This is a link to the detailed introduction to the science and technology of Hair Tissue Mineral Analysis (HTMA).
By the way, the report is likely to be many pages, with the exact number depending on what is found in your sample.  The report will be divided into 2 main sections – findings and dietary recommendations.  The findings typically are about 8 pages.  The information in them is critical and well worth the cost, and then some.  I generally find the dietary recommendations not so useful and tend to ignore them.
($95.00 per kit cost in the continental U.S. – e-mail me for extra costs for mailing outside the U.S. or with your questions.)
Please be sure to include your mailing address in the PayPal form with your order so that I can mail you the collection kit and the test requisition form.  (You do not need to have it signed by your physician.)
To your health!
Jeff Bell