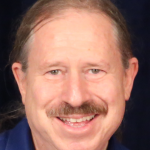 Adreno-Lyph-Plus, made by Nutri-West is one of the best quality and most effective Adrenal Support supplements I have been able to find.
If you have determined via a saliva hormone test that your cortisol levels are too low and that your adrenal glands may be depleted, then this could make a big difference in how you feel, as well as your overall health.
Of course, there are lots of "adrenal support" supplements on the market.  However, I have found only a few that are highly effective for most people.  Of these, Nutri-West's Adreno-Lyph_Plus seems to be one of the best.  It is actually the one that I use when I am under more than usual stress.
Adreno-Lyph-Plus is not available through health food stores or other retail distribution, and it can be difficult to get.  For your convenience we offer it here.
However, I do want to point out that adrenal balance can be delicate and needs to be done carefully, backed up by precise knowledge.  If you have not already done so, I would urge you to invest in your health by purchasing a saliva test before you try balancing your adrenals, or other glandular systems.  Here is a link to the saliva test in case you need one.
Comprehensive Saliva Hormone Test
Here is the button to purchase Adreno-Lyph-Plus from Nutri-West.  It comes in containers of 120 tablets.  For most people 1 tablet a day is sufficient.  However, I highly recommend that you work with a qualified health care professional to make sure your use is appropriate for your needs:
Shipping is $9.00 within the continental U.S. Please e-mail me for shipping and handling rates outside the continental U.S.
The following is the Nutri-West product description:
Adreno-Lyph-Plus (120)
Supportive Function:
High quality, concentrated adrenal glandular support is boosted by pituitary and parotid glandulars, along with the vitamins, minerals and amino acids that synergistically contribute to the healthy maintenance of these tissues.
Ingredients:

High Potency Adrenal with synergistic support Each Tablet Supplies: 235 mg of tissue concentrate from bovine source (not extracts) as Adrenal 221mg, Pituitary 12mg, Parotid 2mg, Vitamin C 175mg, Bioflavonoid Complex 45mg, Pantothenic Acid (D-Calcium Pantothenate) 70mg, DL-Methionine 60mg, Choline Bitartrate 60mg, Vitamin B-1 15mg, Vitamin B-2 15mg, Vitamin B-6 15mg, Niacinamide 50mg, Magnesium (as oxide) 100mg.
If you have questions please feel free to e-mail them to:
jeff@myhealthoptimizer.com
To your health!
Jeff Bell