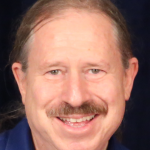 I have posted important information about organic sulfur in several previous posts on this blog.  Since posting the most recent of them I have received a number of new questions, which I want to address here.
Let's start with a bit of deeper background than you'll find in my previous blog posts about sulfur:
Why Is Sulfur Important? 
Sulfur is a natural element, which used to be present in significant quantities in our food.  Our bodies cannot create sulfur.  We must get it from our food or from supplementation.  We also cannot store it for any significant length of time.
Sulfur is an element that is a required "building block" for a number of essential amino acids and proteins that we must have.
Sulfur also is crucial to keeping our bodies free of toxins.  Our livers take dangerous chemicals and combine them with sulfur.  This process, which is part of the "methylation cycle", converts these dangerous toxins that the liver collects from all over the body into "sulfates".  These "sulfates" are far less chemically active than the toxins originally were, making them safe to eliminate in our waste.
Sulfur also is crucial in facilitating the transfer of oxygen and CO2 back and forth across the cell membranes all over your body.  When the sulfur levels are too low, this transfer is impeded, leading to serious specific health problems, as well as an overall lack of energy and generally poor health.  This can even weaken our resistance to disease.
OK, so sulfur is important.
Why Can't We Get Sulfur From Our Food?
Well, we do get some, but not enough.  Up until about 60 years ago we were able to get all the sulfur our bodies needed directly from our food supply.  The soil, being naturally fertilized on a regular basis, was rich in sulfur.  The plants grown on the soil were likewise rich in sulfur.  And even animals that grazed on the land and ate the grasses that grew on the sulfur-rich soil provided meat that contained abundant sulfur.
About 60 years ago all that changed.  Industrial fertilizer was introduced and heavily promoted.  While it offered some seeming benefits, such as lower costs and initially higher production, it also led to some serious problems that have drastically affected the health of all living beings, including human beings wherever it was introduced and adopted.
Lower costs and higher productivity – sounds like a winner, right?  Possibly not!  The problem is that natural fertilizer is rich in the organic sulfur that is so essential to our health.  In contrast, the industrial or "synthetic" fertilizers substitute nitrogen for the sulfur.
This seems to be OK for the plants.  They seem to grow quite well with nitrogen-based fertilizers.  In many cases the plants seem to grow faster with the nitrogen-based fertilizers than they do with the sulfur-based fertilizers.  But the produce grown on soil where industrial fertilizers are used are not nearly as nutritious, don't taste as good, and they are terribly low in organic sulfur.
There seem to be other problems with produce that has been fed synthetic fertilizers, as well.  The plants have proven not to be as hardy and not to be as resistant to disease.  And some plants do not reproduce as well.  But the drive for quick profits in today's world seems to supersede these considerations most of the time.
The bottom line is that the soil, on average, contains less than 4% of the organic sulfur that it contained 60 years ago.  This is all due to the pervasive use of industrial, nitrogen-based synthetic fertilizers.
Of course, the produce, including meat raised on grass that is grown on such soil, is correspondingly low on organic sulfur.
As a result, almost all of us, especially those living in the so-called "developed world" or "industrial world" are highly sulfur-deficient.
And in most cases, even switching to all organic produce will not overcome this problem.  If you take soil where these synthetic, nitrogen-based fertilizers have been used for any significant length of time and start using all organic fertilizers that is a great step in the right direction.  However, it will be quite awhile before the soil and the crucial sulfur levels recover.  It takes years of careful organic farming, with intelligent soil management and appropriate crop rotation to build the sulfur levels back to where they belong.
Since most organic produce is grown on soil that has been "re-claimed" from the jaws of industrial farming, the soil is still quite deficient in organic sulfur.  Perhaps a few decades of organic fertilizing will change this.  But for now, you can count on most organic produce to still be far too low in sulfur content.
So What Can We Do?
For the long term, it makes sense to buy organic food as much as possible and to support smaller scale, locally owned and operated organic family farms.  Besides providing you with food that tastes better and is overall more healthy, over time this will help to restore the health of the soil.  It also sends a message to Big Agriculture that we do NOT support their policies and methods, which consistently place profits above health and sustainability.
For the short term, it makes sense to manually add the missing sulfur back into our diet.
Doing this properly can lead to tremendous health benefits.  For example, I am a very physically active person.  And sometimes I push my body a bit too hard.   I used to often pay the price in sore joints and sore muscles that night or the next day.  Since I have been adding organic sulfur back into my diet, something I have done for the last several years, I almost never have soreness following a tough workout or other heavy activity.
Many people who have suffered from arthritis report that not only are their symptoms greatly reduced when they add organic sulfur to their diets, but in many cases the disease either stops progressing or even is reversed.
Organic sulfur has also been shown to help with balancing brain chemistry, alleviating depression and other mental and emotional problems, including attention deficit disorder, which is so prevalent in our young people these days.
Organic sulfur seems to have anti-carcinogenic properties, as well.  This may be because it supports a healthier immune system, and because it facilitates the transfer of oxygen and CO2 across cell membranes.  (Most cancers do not thrive in an aerobic environment, so it makes sense that anything that enhances the transfer of oxygen could make it harder for cancers to grow.)
The list goes on.  I could list pages of benefits that have been reported by those who add sulfur back into their diets.  A number of my clients have reported very significant benefits.
However, You Must Know This:
Not all sulfur is created equal.  In fact, sulfur as a supplement has been around for almost as long as the problem of sulfur deficiency has existed.  You can go to any health food store, as well as many on-line sites that sell supplements and buy a sulfur supplement in the form of "MSM".  The full chemical name is: Methyl Sulphonyl Methane.
MSM is quite popular in the health supplement world.  It is frequently combined in capsules with Glucosamine and Chondroitin, which is then sold as an arthritis remedy and general "joint health" supplement.
But there is a problem:  Although some of these supplements probably do provide some benefits, none of them are going to adequately replenish the missing sulfur.
To begin with, nearly all of them are not refined in a way that renders the sulfur high in bioavailability.  That means that your body has trouble using the sulfur.
Secondly, in almost all cases other substances are added to the sulfur, such as anti-caking agents, and other substances that make it easier to package the sulfur in capsules.  But these also seem to interfere with the body's ability to utilize most of the sulfur.  So you could be taking a total of 12 grams of sulfur each day and maybe getting the benefits of less than a gram.  That is not enough for most of us.
And to get enough, (most adults need a minimum of 8 grams of organic sulfur a day added back into their diets to even begin to approach healthy levels in the body), you would have to swallow handfuls of capsules.  Most of us are not going to do that.  And even if we did, ingesting that many capsules each day would put stress on our digestive systems.
The way to go is to use pure loose organic sulfur, in the chemical form of methyl sulphonyl methane, in a "large matrix crystal" form.  In this form, the organic sulfur appears as crystals that are about twice the size of table salt crystals.  It should have NO additives whatsoever.  And it is crucial that the distillation process to isolate and crystallize the sulfur must not use too much heat, nor must it be over-distilled.  Violating any of these guidelines severely compromises the bioavailability and effectiveness of the sulfur.
That sad fact is that almost all of the MSM products on the market either do not work at all, or at best, work quite poorly. I have personally tested more than 50 different brands and forms of MSM.  So far, I have found 2 that work.  One works moderately well, and the other is simply terrific.
My readers know that the focus of this web site is not to promote and sell products.  That is not what we are about.  Rather, our purpose is to be a trusted source of crucial health information that is mostly not readily available elsewhere.
However, in a few rare cases, where we know that people will have difficulty obtaining what they need for their health from other sources, we make exceptions and directly provide specific products.
To help you with your health, we provide the organic sulfur that was developed to meet the precise specifications of The Cellular Matrix Study, a world leader in research into sulfur and its role in health.  This is the only form of organic sulfur that I have found that really works.  I use it every day.  Because it is so much more carefully distilled and handled it is more expensive than the cheap MSMs that you can buy.  But this is really a case where you get what you pay for.
Each shipment includes detailed instructions to help you get the maximum benefit from the sulfur.  They are simple to follow and have led to great reports from our clients.
There is a link at the bottom of this page that you can use to easily order your Organic Sulfur.  There also are links to several of my previous posts about Organic Sulfur.  There is even a great protocol for instantly reducing most physical pains by using Organic Sulfur in a special way.
Before we get to the links, I want to share the answer to one common question about using the sulfur:  Because it is in loose crystal form, most people take anywhere from a measured teaspoon to a measured tablespoon and drop it into a glass of water.  (I use a tablespoon 3 times a day.  It is almost impossible to get too much.  If you do, your body will simply and safely discard what it does not need.)
If the water is at room temperature, much of the sulfur will not go into solution.  Instead, you will find a pile of sulfur crystals sitting at the bottom of the glass.  These will likely remain even after you drink all of the water in the glass.  For some, this is no problem.  They just slurp down the slurry of wet sulfur crystals and swallow them.  Then they drink a little more plain water to finish washing them down.  There is nothing wrong with doing it this way.  However, the sulfur has a somewhat bitter taste and some people find this way not so pleasant.
Here is another option:  (It is the way I take my sulfur.)  Put the amount of sulfur you plan to take into your drinking glass.  Fill the glass just halfway up with drinking water that is at room or cold water tap temperature.  Then heat some drinking water in your teakettle.  When it boils, add enough to the glass to fill it the rest of the way.  Now stir the mixture.  The temperature should now be comfortable to drink, and the warmth of the water will allow all of the sulfur to go into solution.  So when you drink it there will not be any residue at the bottom.  Once the sulfur has gone into solution, it will stay in solution for hours.  So you can take your time drinking it.
The taste will still be slightly bitter.  But that is a small price to pay for the extraordinary health benefits.  I recommend against adding anything to the water and sulfur to try and change the flavor.  The chemistry of sulfur is complex and if you add anything other than good drinking water, there is a chance that you will render the sulfur less effective.   In fact, some things you might be tempted to add, such as orange juice will almost certainly reduce the effectiveness of the suflur to near zero.
Please feel free to e-mail me any questions you may have.  Or even better, please post them as comments below so that others who may have the same questions can benefits from your questions and the dialog we will have to address them.
To your great health!
Jeff Bell
Here are the links to purchase your Organic Sulfur, as well as to several informative posts about Organic Sulfur:
IMPORTANT!  Please note that the shipping and handling costs listed are for fully insured mailing via U.S. Priority Mail, within the continental U.S.A.  If you need to have yours shipped outside the continental U.S.A. please be sure to e-mail us or call us in advance so we can let you know the shipping and handling costs: jeff@MyHealthOptimizer.com or (925) 827 -3895.
The Organic Sulfur we offer is sourced through The Cellular Matrix Study, which is the world's largest health study of the effects of sulfur deficiency and supplementation. Their staff personally supervises and quality tests all of the Organic Sulfur that we offer.
2 pounds of Organic Sulfur, including insured shipping and handling via U.S. Priority Mail: $78.95, in the U.S.A.
__________________________________________________________________________________
5 pounds of Organic Sulfur, including insured shipping and handling via U.S. Priority Mail: $169.95, in the U.S.A.
__________________________________________________________________________________
9 pounds of Organic Sulfur, including insured shipping and handling via U.S. Priority Mail: $283.86, in the U.S.A.
__________________________________________________________________________________
Links to addtional posts about Organic Sulfur:
Organic Sulfur – A Super Detox And Metabolic Support Agent
Organic Sulfur For Rapid Pain Management